We are proud to launch our first-ever MBA and DOCTORATE RESIDENCE, and announce the availability of study on site classes for all MBA and Doctorate students enrolled at EIU.
Exciting study abroad opportunity at King Park Avenue Hotel located in Bangkok, Thailand under expert faculty, and opportunity to network with fellow EIU MBA and Doctorate students from all over the world
We encourage all MBA and Doctorate students to take advantage of this unique opportunity to gain invaluable international exposure and expand their knowledge through a culturally immersive experience. The programme is scheduled to take place on the following dates, and we look forward to your participation.
MBA Residential Colloquium: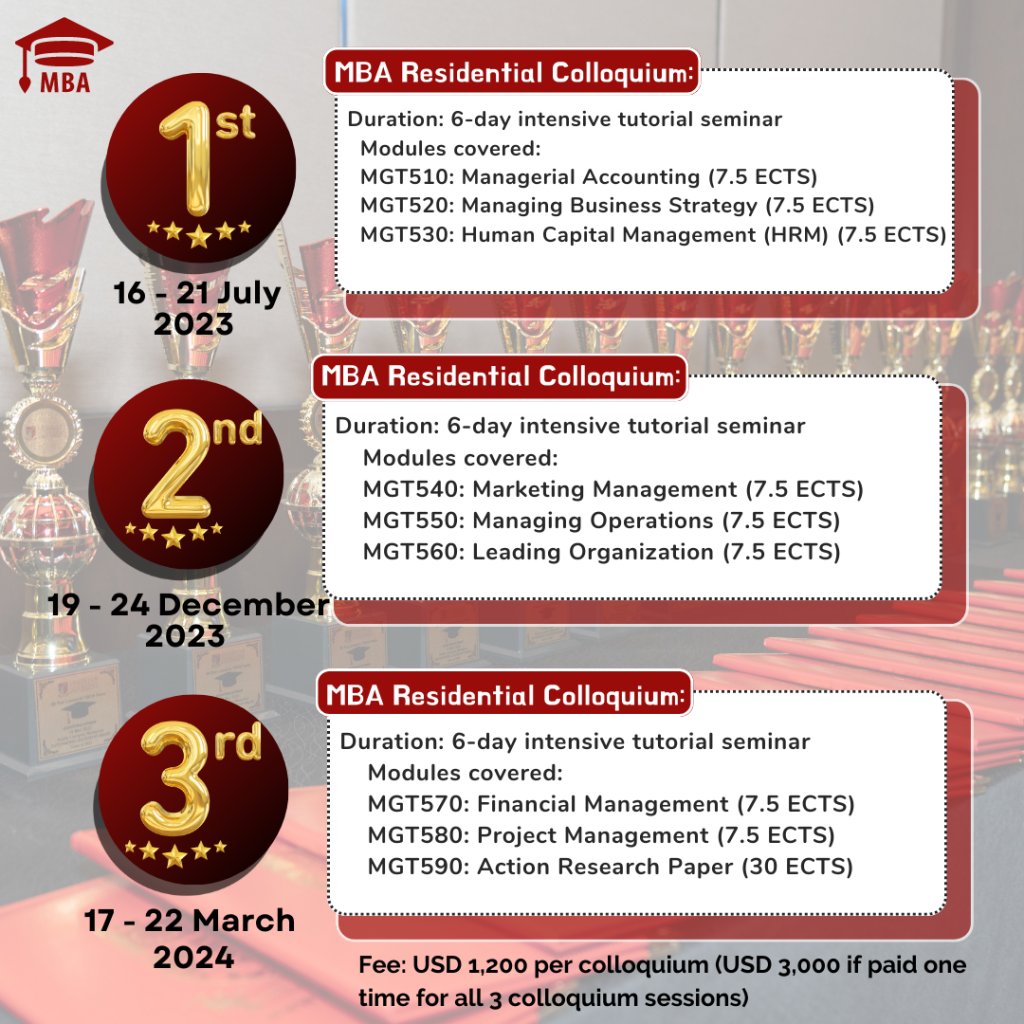 Doctorate Research Colloquium: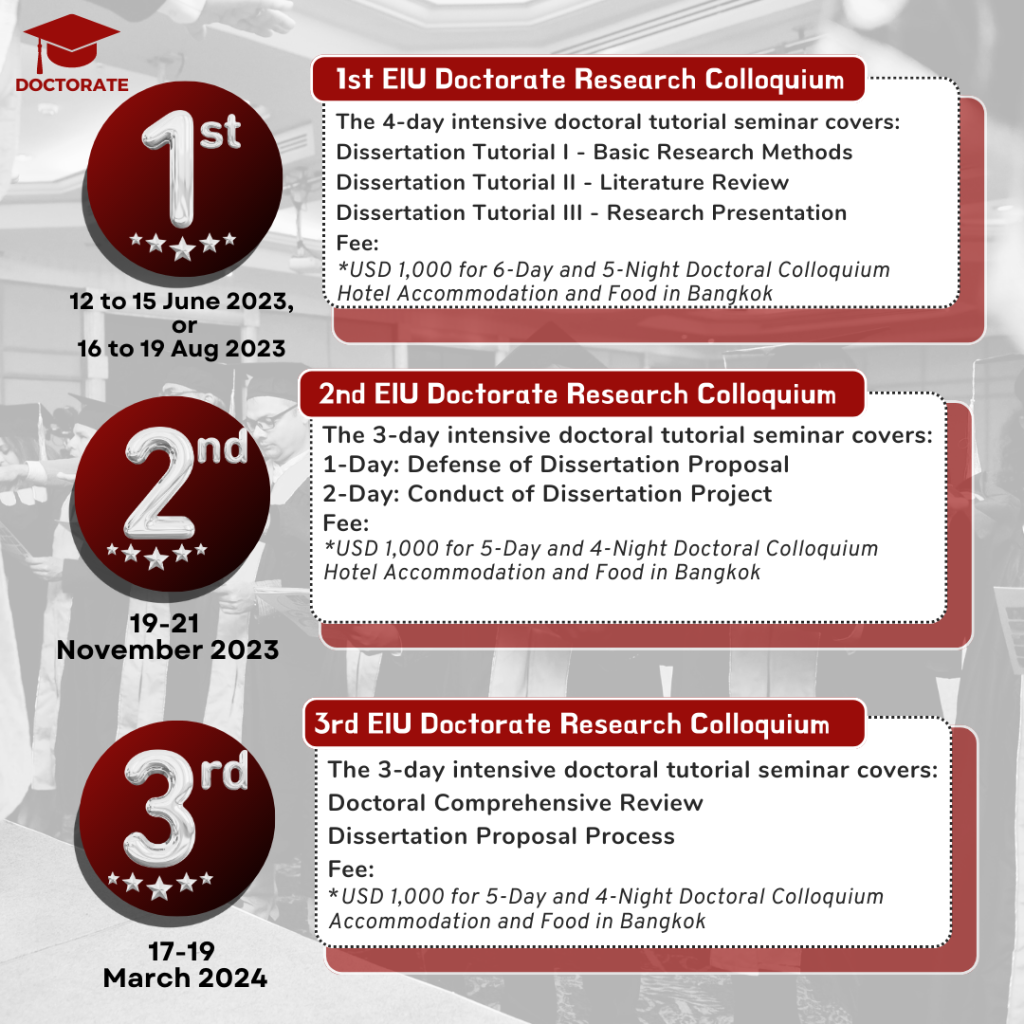 Fee Includes:
Hotel accommodation in a twin-sharing room with breakfast provided.
Lunch and coffee break with light snacks provided during the Doctorate Research Workshop.
A welcome and networking dinner for all the participants.
Training notes and workshop material.
Certificate of Participation at the end of each MBA and Doctoral Research Colloquium session.
We encourage all MBA and doctorate students to take advantage of these intensive tutorial seminars to enhance their knowledge and network with other students in the program.
To Register contact now https://wa.me/33607591197