Dr. Dhanesh R Jayathilaka is a Management consultant and a proven trainer who consults the fraternity with his own experiences and success stories. He strongly believes that you should be a proven entrepreneur/business owner and/or a management professional to guide others with his/her practical knowledge. He followed his Doctoral studies at University of Wales, Trinity Saint David and subsequently received his Doctorate from EIU (European International University) of France.
He holds an MBA from University of Wales, his postgraduate Diploma from the Sri Lanka Institute of Marketing. He is a member of Asia Marketing Federation (MAPMF), American Marketing Associations as well as CIM-UK.
DBA (EIU-Paris), MBA (Wales), PGDBA (UWTSD-Wales), MCIM (UK), PGDip M (SL), CPM (Asia Pacific), Chartered Marketer, Member of American Marketing Association

"It is not the most educated and profiled professionals who will survive in the service organizations, but those who are most responsive to change."

Quotes by Dr. Dhanesh R. Jayathilaka
Dr. Jayathilaka being a Marketing and Management Consultant/Trainer who has managed to groom more than 11,000+ marketing students and top decision makers in the corporate world both locally and internationally was privileged to act in the capacity of consultant to Parliamentary Staff, Caucus, Sectoral Oversight Committees and SDGAP Staff who directly provide services to the Parliament of Sri Lanka by providing required training and insights from 2018 to 2020 through USAID's Democratic Governance and Accountability Project ("DAI"). He also managed to provide similar consultation to many government institutions and ministries as a part of the same Project.
He has also been a part of the SDFL which is the independent training arm in Ministry of Skill Development and Vocational Training, in the capacity 'Consultant/Trainer' for many years.
He held the post of Vice President for council of management at Sri Lanka Institute of Marketing in 2013/15, Secretary- SLIM 2012/13 which acts as the consultative committee for SLIM, & Secretary General of the Asia Marketing Federation Sri Lanka Association (ACSA) 2007-10.
His career spans over 21 years, in diverse but equally competitive industries such as Healthcare, Telecommunication, Education & Information Technology.
He commenced his career by promoting dental products at Unicel Pvt Ltd, and handled products manufactured by well-established European organizations such as Ivoclar Vivadent AG- Liechtenstein and Dentaurum GmbH & Co.-Germany, thereafter joining several Companies in the pharmaceutical/healthcare sphere such as Hemas Healthcare (Pvt) Limited (which is now a part of Hemas Pharmaceuticals) , Chemical Industries Colombo (CIC) (which is one of the largest importers and manufacturers of pharmaceuticals), IPCA Laboratories (which is in the top 5 pharmaceutical Companies in India). Subsequently he joined Ceyoka Pvt Ltd (Former Nawakrama – the pharmaceutical arm of Nawaloka Group of companies) as the Business Development Manager & later he joined a fully owned subsidiary of Sri Lanka Telecom – SLT Digital Services (Private) Limited as its Marketing Manager.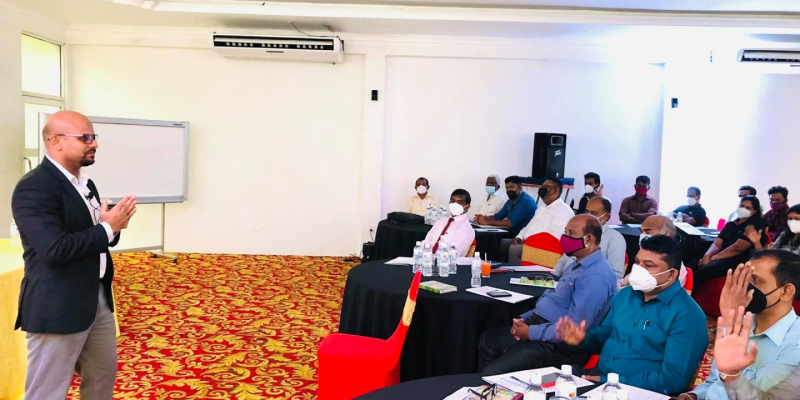 He thereafter Co-Founded Xiteb (Private) Ltd which is a Multi- National Web & Mobile Software solutions provider in 2010 and presently he holds the position of Chief Executive Officer (CEO).
He's a resource person for many Universities for Curriculum reform and also a guest speaker for many Business and Marketing programmes at Institutions, universities and a trainer/consultant for prestigious companies in Sri Lanka and the Maldives.
He followed his Doctoral studies at University of Wales, Trinity Saint David and subsequently received his Doctorate from EIU (European International University) of France.
He holds an MBA from University of Wales and he is a postgraduate Diploma holder from the Sri Lanka Institute of Marketing- the National body of Marketing in Sri Lanka which is incorporated by an act of parliament. He is a member of SLIM, CIM- UK, Asia Marketing Federation (MAMF) as well as American Marketing Association. His diverse career simply leaves us speechless. With persistent success in varied fields, you must wonder why Dr. Jayathilaka has decided to pursue a DBA with us at EIU- Paris? Let's find out !
So what is a DBA?
It is the abbreviation for doctorate in business administration wherein you take a step further in advancing learning and specializing in business administration. A DBA is heavily focused on research as well as topics like leadership and decision making, bringing a student one step closer to the real world. This is clearly why we can see how it may be of use to Dr. Jayathilaka who is the CEO of a mobile software solutions provider and might constantly be taking crucial decisions that determine the success of his company. 
EIU DBA is research while in action – which gives an opportunity to gain a doctoral degree while you continue working at the same time. It offers you the chance to resolve important, untackled business and managerial problems in an acurate and methodical way and to commit to your management's success while developing scholarly knowledge and theories.
So what really are the benefits of a DBA? 
It is an extra mile worth of effort for recognizing your expertise for senior most job positions and higher-income opportunities in management across the globe. The DBA can boost to one's personal branding giving you an upper edge in the already exceedingly competitive world of business while opening up career opportunities in varied organizations. 

said Prof. Dr. Edward Roy Krishnan of EIU-Paris
It teaches you skills like strategic planning and high level research which may be extremely useful for you if you aspire to start your own business since it will provide you with high qualifications specific to administration and boost your confidence and skill-set when commencing a venture like that.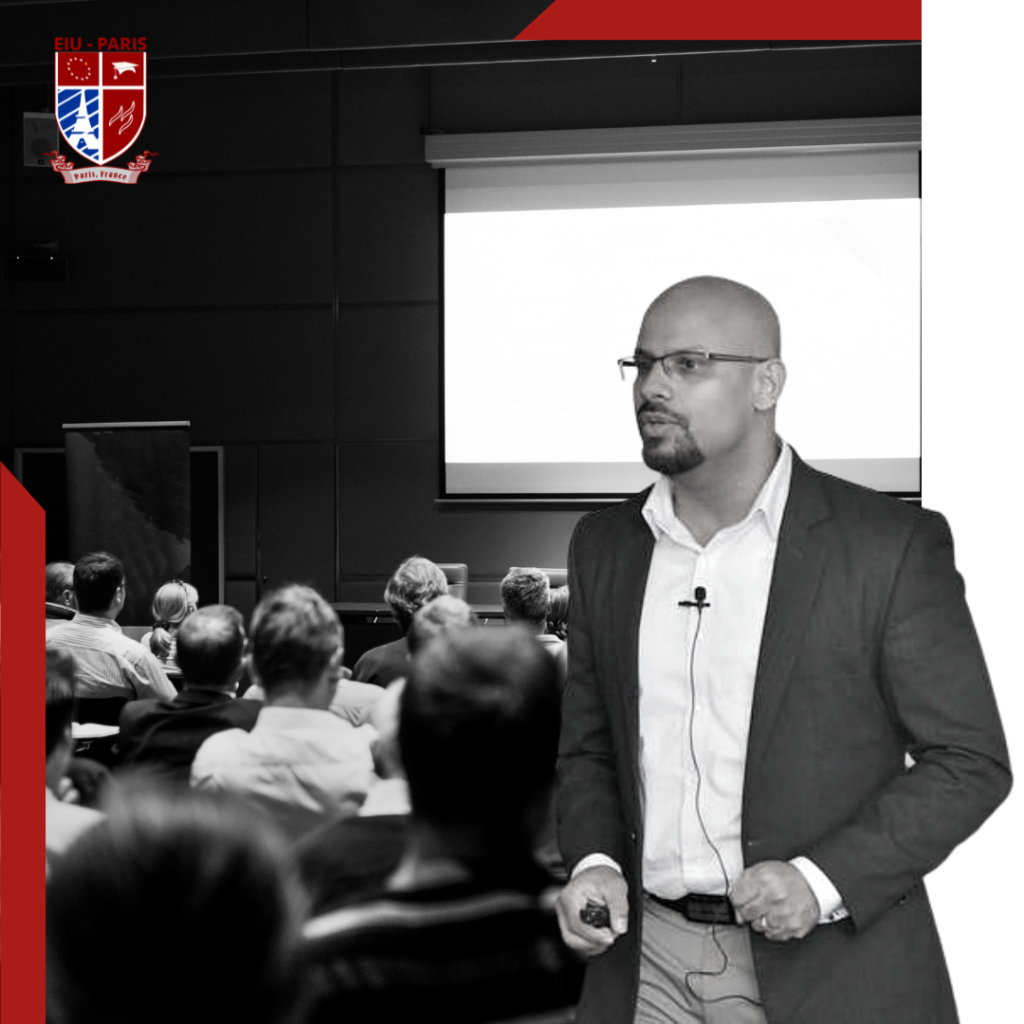 As Dr. Jayathilaka said "it's not what you know, it's how you put what you know into practice"
The DBA program follows a similar principle. Its curriculum is built with an extremely applicative mindset  which makes it famous among working professionals who can immediately put the skills they obtain from it to use. It often involves real life problem solving which definitely gives one an insight into the bone-fide business world.
Submitted by Rea Shah [email protected]