Dr. Vincent Chua commenced his career in the Singapore public service, being professionally trained as both a Naval Officer and a Naval Aviator with Republic of Singapore Navy. Upon completion of his scholarship obligations, Vincent took the opportunity to pursue his interest in technology and business in the oil & gas and energy sector. Combining his expertise in the technological realm and commercial acumen, Vincent has excelled in originating, developing and managing technology related projects.
Dr Chua is also an experienced energy and tech developer with track records in project origination and execution of projects. Beside proven operational management capabilities, he has built strong sales teams and design innovative business strategies for new market penetration.
Going back to the academic's side of his story, he has double Masters in Science from National University of Singapore (2014) in Offshore Technology Majoring in Offshore and Project Finance / Minoring in Subsea Engineering and Masters of Science (Distinction) from University of Plymouth, (2022), England Sustainable Maritime Operations with the focus on Techno-Commercial Aspect of Hydrogen Shipping
Further on he elevated to higher research in his field of expertise and enrolled for the DBA through research with #eiuparis following his passion and zeal of contributing in the COMMERCIAL ANALYSIS OF HYDROGEN SHIPPING.
He is of the opinion that doing business right is essential so that the company can be a beacon of light; deal-making with integrity; and trust as a journey and not just the end.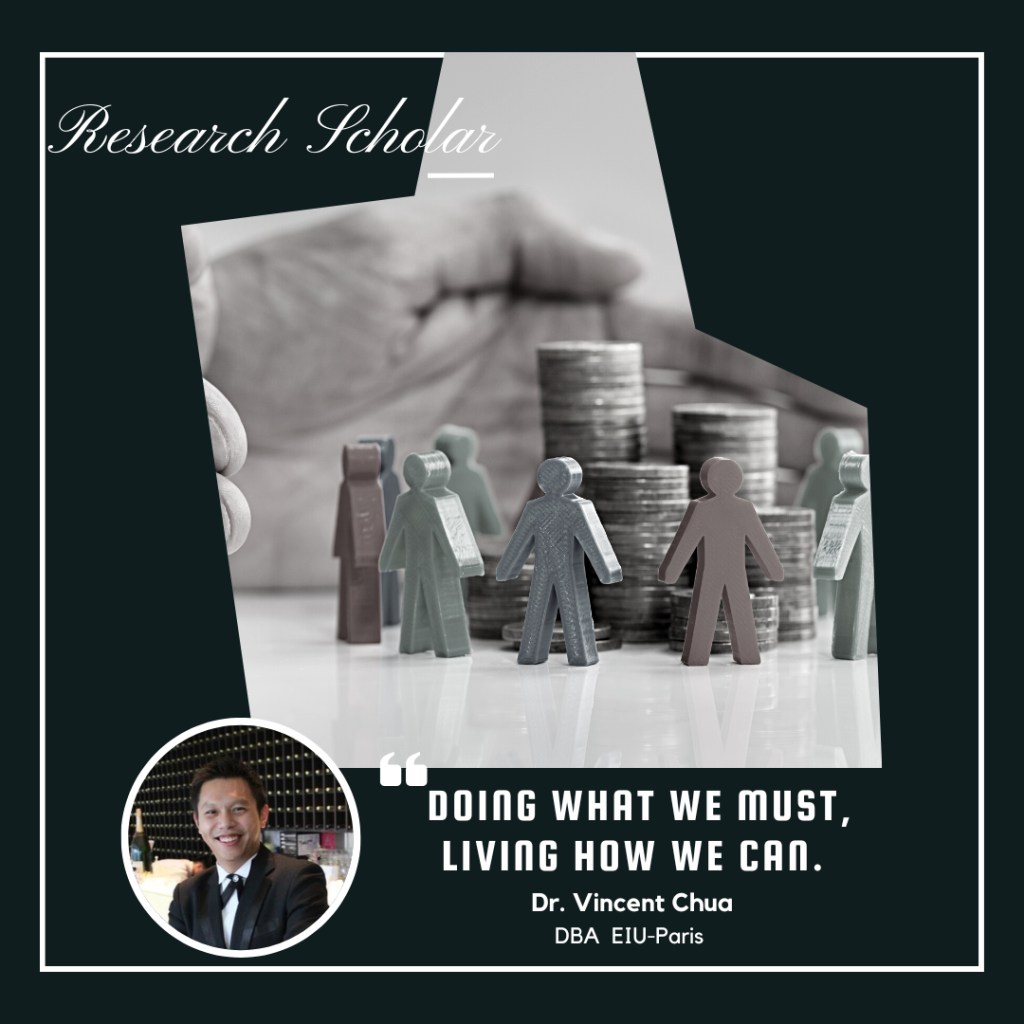 Vincent has heavily contributed in his field of competence in renewable energy (solar, wind, waste-to-energy), conventional energy (LNG to power) and floating projects, contributing to the financial modelling of client for bankable acquisition of energy assets.
Vincent exhibits a proven management track record in building innovative business strategies to penetrate new markets by constantly achieving financial KPIs through effective commercial and project management. As a consultant in his field his time is utilised in providing technical advisory, asset conceptual development and linking up financing partners and dealing with governmental regulatory issues till final investment.
Having global experience after working in world's largest economies such as USA, China, Singapore and Vietnam he can be very well labelled as an experienced and well-connected dealmaker with the ability to connect projects with investment.
Vincent has now successfully completed his DBA Sustainability Dissertation thesis on TECHNO-COMMERCIAL ANALYSIS OF HYDROGEN SHIPPING which can be viewed on EIU-PUBLICATIONS LIBRARY. During undertaking Dr. Chua's viva, both the dean and the academics head of the Research department at the university congratulated him and mentioned that his research was so perfectly conducted and the thesis was written with exceptional eloquence.                                                                                 
In a recent discussion while completing his research thesis at EIU-Paris Dr. Vincent Chua enthusiastically told Dr Edward Roy Krishnan that the DBA at EIU-Paris, being a terminal business focused degree has given complete structure to his profession, zeal & race & Dr Krishnan in return said EIU-Paris continuous to attract high quality talents, students and research Scholars and Vincent is one of the top student/alumni and we at EIU are proud of him.
Submitted by Dr Jatin Anand on 07.11.22 [email protected]