The Doctorate in Psychology at the European International University Paris is one of the world-renowned program that offers scholars a unique opportunity to research on psychology in a European setting. The EIU is one of the first and only institution to offer The Doctor of Psychology (Psy.D.) degree and is usually pursued by those who are interested in getting hands-on, straightforward practice of psychology. The focus of Psy.D. programme is to train learners to engage in careers that apply scientific knowledge of psychology and deliver it to individuals, organisations, and society.
The curriculum of the program is designed by distinguished faculty and industry experts to provide students with a comprehensive education in psychology, and includes coursework in research methods, psychopathology, psychological testing, and more. Admission to the program is highly competitive, and requires minimum standards, publications, work experiences, evidence of research skills etc. The cost of tuition for the program is very competitive, and financial aid options are available for those who qualify.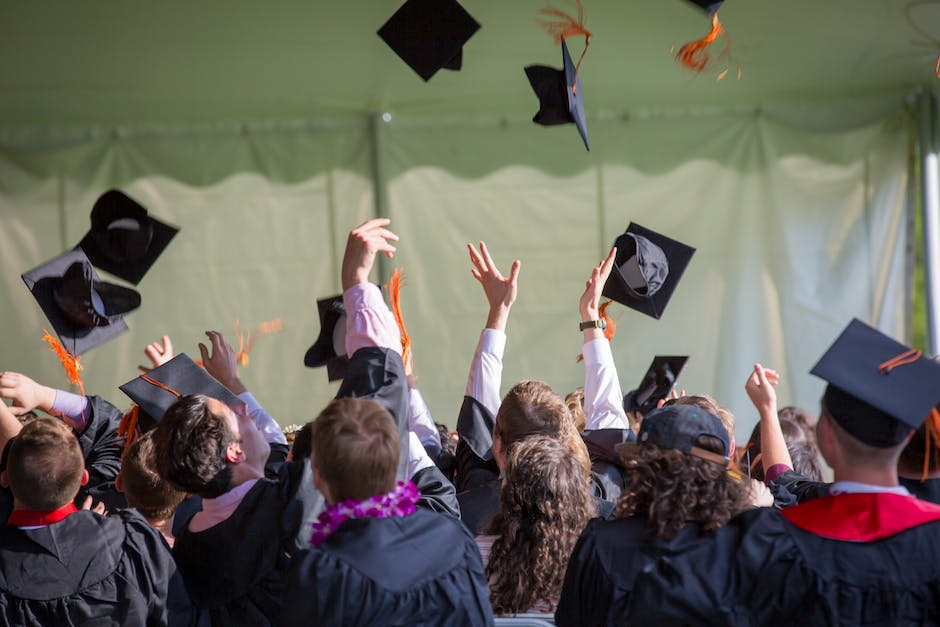 #Photo by Emily Ranquist on Pexels
The Benefits of the Doctorate in Psychology at the EIU-Paris
EIU-Paris is an internationally recognized institution, providing students with the opportunity to study psychology in a European setting. The EIU offers a variety of programs which are dedicated to research.
A Psy.D. degree is widely respected and acknowledged practitioner's doctorate in Psychology, Counseling and Mental Health. It is designed to challenge the practical knowledge an experienced professional has acquired through their existing career in psychology, counseling and mental Health.
In addition, the degree would help professionals to develop new skills through crucial academic research.
As a result, these newly developed skills help an individual take their career to the highest level, preparing them for important decision making and analyses required for top-level psychology, counseling and mental health positions.
Throughout the Psy.D. programme, candidates are given the opportunity to demonstrate their abilities in strategic planning and advanced decision making. This might involve conducting complex analyses within their workplace environment to deepen their knowledge of their vocational sector as a whole.
Professionals undertaking the Psy.D. programme would develop new theories that focus on improving current workplace practices, with the intention of making a positive contribution to realworld sector specific problems and challenges.
Being one the highest level of qualification in the field of psychology, counseling and mental health, the Psy.D. programme leads to the following benefits to professionals undertaking this programme of study:
Highest level of problem solving and research skills
Increased prospects for international employability
Diversification of career paths
The Curriculum of the Doctorate in Psychology at the EIU.
The program has a dedicated coursework. Scholars will take classes such as psychopathology, research methods, and psychological testing. In addition, students will complete a practicum in which they will gain first-hand experience working with clients.
The programs are dedicated to research. Students will choose a topic for their dissertation and conduct original research on that topic. They will also have the opportunity to present their research at national and international conferences and get published on EIU-Paris International publications
The curriculum of the Doctorate in Psychology at the EIU is designed to prepare students for careers in academia, clinical practice, or research. Upon graduation, students will be prepared to pursue a variety of career paths in psychology.
CAREER OUTCOMES
Careers Psy.D. graduates can go in to are varied. They include, but are not limited to:
Research & Data Analyst in the psychology, counseling and mental health related sectors
Psychological and/or Mental Health Consultant / Professional Coach for personal, professional and organizational clients
Academia – adjunct professorship / dean of psychology, counseling, and mental health at
Postsecondary higher learning institutions / research advisor & supervisor
Government Bodies / Research & Development in Government Sectors
Entrepreneurship – Setting up one's own psychological, counseling, or mental health clinics
The Cost of the Doctorate in Psychology at the EIU.
The EIU offers a variety of financial aid options. The EIU offers a payment plan option to deserving scholars. Students can contact [email protected] to discuss their eligibility
A special Mention of one of the EIU's most distinguished and honourable Alumni – Prof. Dr. Gabriel Cesar Dias Lopes
Prof. Dr. Gabriel Lopes having completed EIU-PsyD and being appointed as full professor by EIU-Paris is one of the highest profile personalities & Scholar in the field of Psychology, research, teaching & mentoring.
Prof. Dr Lopes recently said "After earning my doctorate in psychology at the EIU-Paris I was admitted to the APA, which is very important and recognisable event for my life. Thanking Dr Edward Roy Krishnan. APA is one of the most coveted organizations worldwide and this is the greatest highlight for future students
Prof. Dr. Gabriel Lopes is an official member of the American Psychological Association (APA) which is is undoubtedly the most prestigious global body and for EIU-Paris this is a jubilant achievement seeing our alumni reaching the heights of the glory in their career.

Quoted- Prof. Dr. Edward Roy Krishnan
In addition he is also an contributor of education materials supporting the  personal and professional wellbeing of all mental health workers at the Mental Health Association of Australia and New Zealand, which is is a non-government, non-for-profit association designed to unite mental health leaders since its inception in 1999.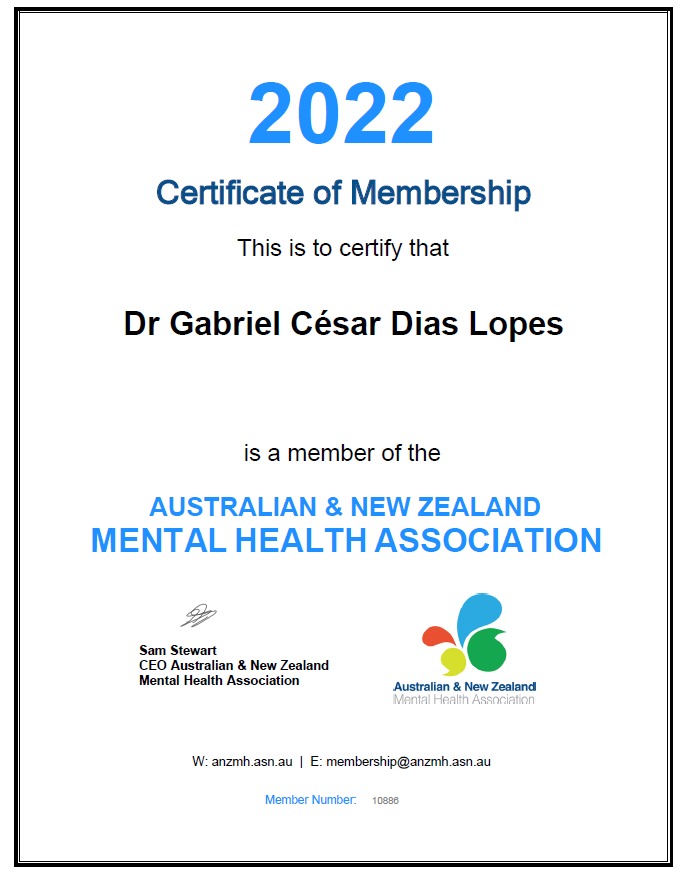 The Dean of Business Studies Prof. Dr. Joel Farnworth recently congratulated Dr. Lopes on completing the Doctorate in Psychology program at the EIU-Paris. Prof. Farnworth said It takes an immense amount of dedication and hard work to achieve such an accomplishment. The knowledge and perspectives you gained during the program are invaluable tools that you can use to make a positive impact in the world. It is inspiring to see someone use their education to make a difference and help others. Congratulations again on your success!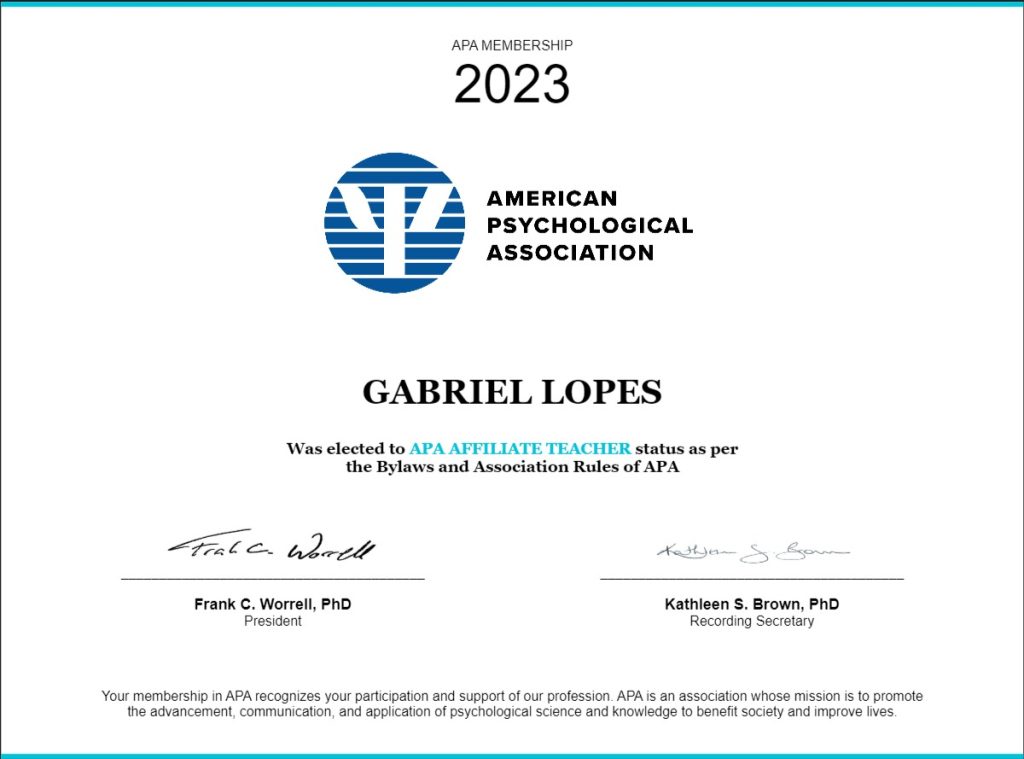 Completing the Doctorate in Psychology program at the EIU brought me new knowledge and perspectives. I sought my membership in the APA – American Psychological Association, one of the most respected professional associations in the world and was admitted. In addition to the valuable support from the EIU, I was able to count on the respect of the global community of PhDs in Psychology. With all certainty my satisfaction and conquest is something real. Thank you very much and all the EIU team. Said Dr. Lopes.
Submitted by Dr. Jatin Anand – [email protected]
The Doctorate in Psychology at the European International University is an excellent choice for students looking for a world-class education in psychology. The EIU is an internationally recognized institution that offers a unique opportunity to study psychology in a European setting. The curriculum of the Doctorate in Psychology at the EIU is rigorous and provides students with the skills and knowledge needed to succeed in their chosen field. The admission requirements for the Doctorate in Psychology at the EIU are competitive, but the cost of attendance is reasonable. Financial aid options are available for those who qualify. contact [email protected]