Meet Dr. Graham Bright JP Heading the – Compliance and Operations at Euro Exim Bank Ltd, an innovative financial institution specialising in Trade Finance, facilitating global trade for corporates and SMEs worldwide.
Spanning more than 40 years in the finance industry, his experience encompasses working collaboratively with industry utilities, regulators and Central Banks, consulting, and partner/channels management.
He holds a Professional Doctorate in Leadership and Management from European International University-Paris and a BA (Hons.) degree in Business Studies. He is also a serving UK Justice of the Peace and sits on Crown Court appeals.
Formerly Director of FSI Solutions and Strategy at EMC, he was financial SME with responsibility for paperless banking, governance, compliance and risk solutions.
Prior to EMC, he was Managing Director of Financial Tradeware, provider of a Swift Bureau service, broker and hedge fund trading systems. Graham was a Regional Sales Manager at SWIFT for 20 years, a member of the UK CHAPS Technical Committee, account manager for the Bank of England RTGS system, onboarding and servicing banks across Eastern Europe, Middle East and Africa, and working in fintech partner relations.
Graham is a regular contributor to trade journals, interviewed for Reuters, Bloomberg and Forbes TV channels, featured with industry videos on YouTube and a published thought leader with articles in financial technology press. He is a recognized speaker at trade industry conferences across the globe including GTR and TXF, and receiver of prestigious bank and industry including 'Asia Person of the Year 2021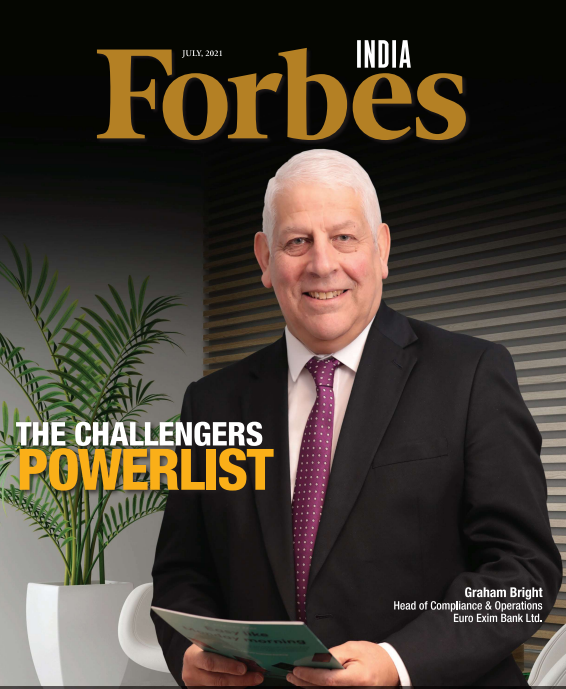 In a recent dialogue with Dr. J Anand of EIU Paris, Dr. Bright shared his vision which is already in action under his leadership for adopting blockchains for payments and transactions in real time and making instant payments across the network clearly demonstrating the view of becoming a technology savvy and a leading trade financing bank.
Further discussing his role in running a Global Banking Corporation Dr. Bright said ''The highest level of professional excellence through Professional Doctorate from #eiuparis gives an edge by testifying your professionalism before your counterparts creating well predefined expectations & impressions amongst your Counterparts, Colleagues, Clients and Patrons".

Dr. Anand furthermore congratulated him for his achievement quoting in the end "Leadership in Action" pointing towards him!
Submitted by Tina Yang on Oct 09, 2022 Email Tina at [email protected]
Ref: Quotes Hartley Withers & Patrick Dixon *