Celebrating Dr. Eugene Seah's Remarkable Achievements and EIU's Global Partnerships! 🌍
On the illustrious morning of September 30th, 2023, we gathered at the Grand Millennium Hotel in Kuala Lumpur, Malaysia, to honor the incredible achievements of Dr. Eugene Seah, a distinguished EIU alumnus.
Dr. Seah, who had previously earned EIU's prestigious Professional Doctorate award, continues to push the boundaries of excellence. His outstanding contributions in survey engineering, supply chain optimization, project cost control, and contract management have garnered international acclaim.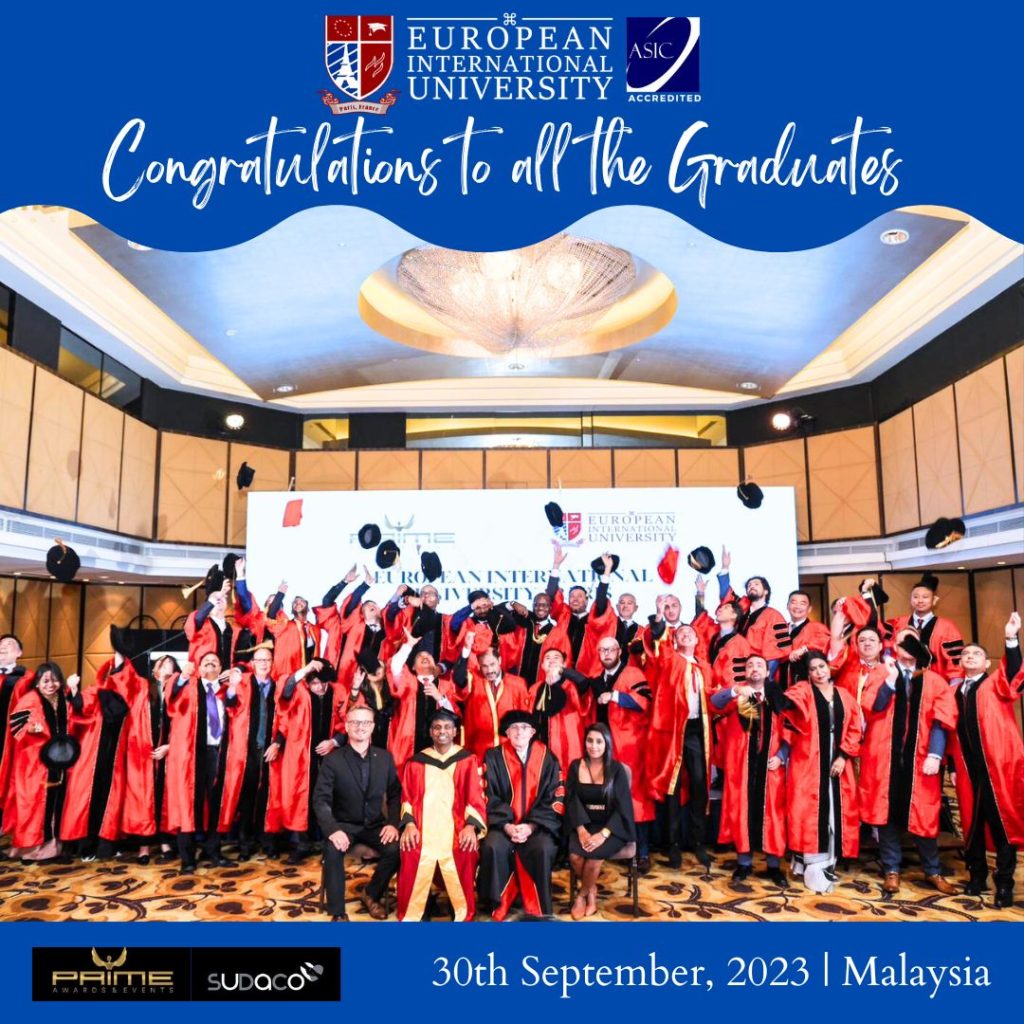 But that's not all! Dr. Seah's brilliance has now been acknowledged on a global scale with the conferment of DUAL honorary doctorates (h.c.) by EIU's esteemed knowledge partners – FACMED, Brazil, and Logos University International (UNILOGOS).
This recognition is not just a testament to Dr. Seah's exceptional expertise but also a reflection of EIU's unwavering commitment to nurturing and celebrating outstanding individuals.
EIU takes immense pride in its strategic partnerships with FACMED and UNILOGOS, which enable our alumni to excel on the world stage.
Dr. Eugene Seah's journey is an inspiration to us all, reminding us of the boundless possibilities that education, dedication, and global partnerships can unlock.
Join us in congratulating Dr. Seah on this remarkable achievement and in celebrating EIU's commitment to excellence and collaboration!
About Honorary Doctorate (H.D.) by WHED UNESCO Listed University
EIU-Paris is pleased to extend an invitation for nominations for Honorary Doctorate degrees in various areas of expertise through an academic partnership with FACMED, a Brazilian government-recognized institution of higher learning, listed on WHED UNESCO.
Some notable individuals who have received Honorary Doctorate degrees include former United States President Barack Obama, Nobel Peace Prize laureate Malala Yousafzai, renowned author Toni Morrison, late physicist and cosmologist Stephen Hawking, media mogul and philanthropist Oprah Winfrey, Nelson Mandela, late poet, memoirist, civil rights activist Maya Angelou, and former Indian President Abdul Kalam.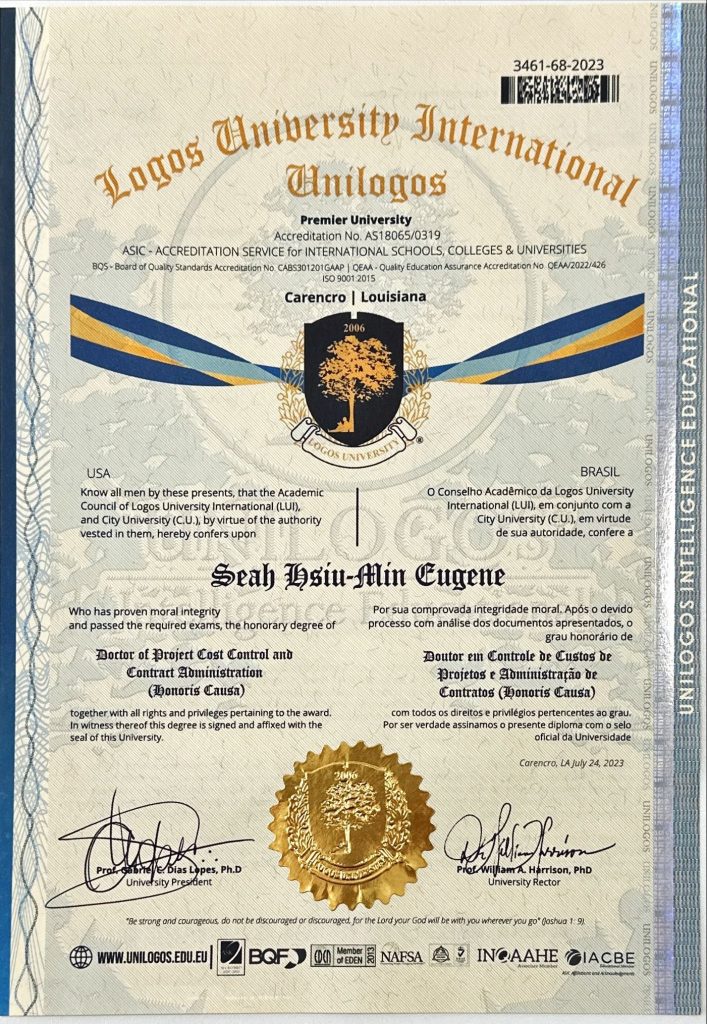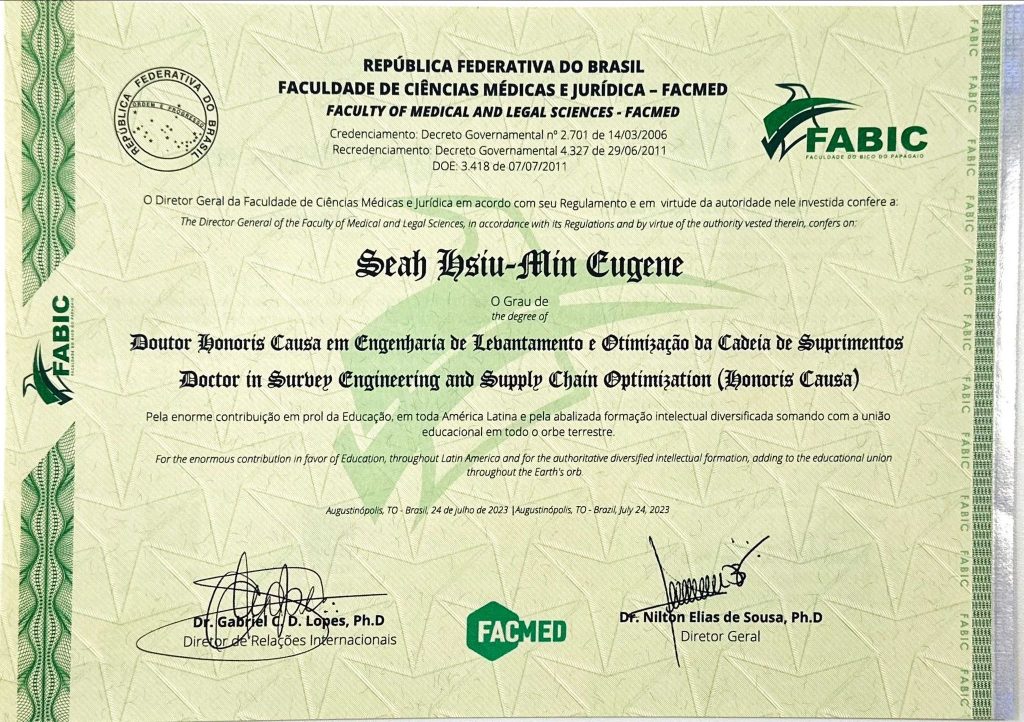 #EIUProud #GlobalEducation #Partnerships #SuccessStory