As one of the most respected universities, European International University, Paris (EIU) has experienced significant growth over the past few years. From increased enrollment, to improved research capabilities, to a more diverse student body, EIU-Paris has become a leader in niche higher education. Having a steady rise in enrollment since the early 2020 s with a current student population of more than 11,000. The university has also experienced a significant growth in research based initiatives over the past two years and has thusenabled the university to expand its research capabilities, which in turn has helped to attract more students to the university.
EIU has also made great strides in diversifying its student body. The university currently has students from various ethnic and cultural backgrounds. This diversity not only adds to the cultural and intellectual richness of the university, but is also beneficial to the local economy. The university comprises of international students representing more than 60 countries. International students bring a unique perspective to the university, which helps to enrich the experience for all students. EIU-Paris has also seen an addition of two new programs adding to the number of online and hybrid courses offered.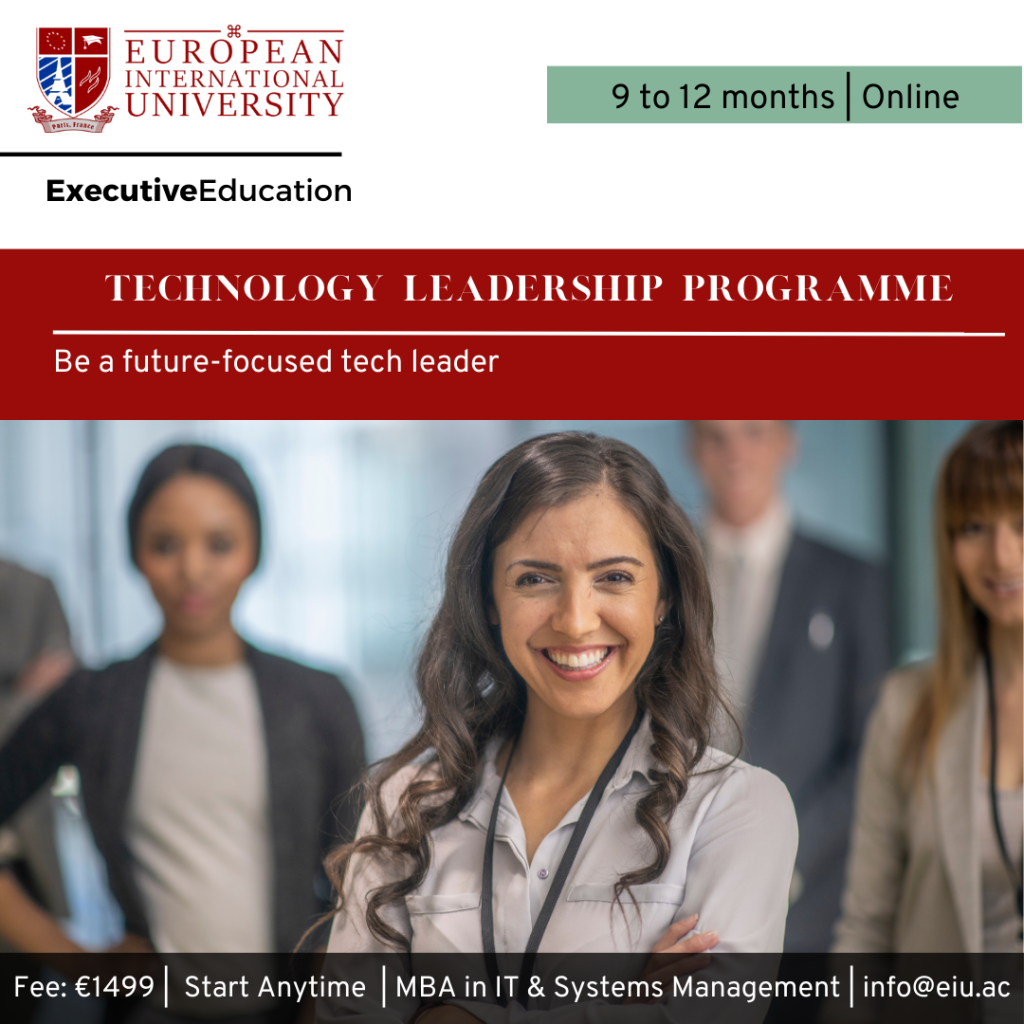 The unique LMS makes it easier for students to complete their degree while working or taking care of other commitments. The university is dedicated to providing students with a comprehensive educational experience. It offers a diverse range of programs, from undergraduate to postgraduate, as well as professional and executive education. The university also works closely with industry partners to ensure that students get the best practical experience possible. As one of the premier private universities in Paris, EIU-Paris has seen tremendous growth over the past decade. From increased enrollment and research capabilities, to a more diverse student body, EIU is well-positioned to continue to be a leader in higher education.
Following courses are offered by the European International University-Paris:
MBA | BBA | MS.IET | B.Ed | DOCTORATE | MENTAL HEALTH – MSMHP | MS/BS – IT & DATA SCIENCE | EXECUTIVE WORKSHOPS
Reach out to our Student Counselor below to discuss your options:
📩 [email protected]
📞WhatsApp: +33607591197
🌐 https://eiu.ac/lead_form/
📌https://blog.eiu.ac
📝https://eiu.ac/journals/
Share your experience of why I love #eiuparis❤️ and get a chance to be featured.
🅴🅸🆄-🅿🅰🆁🅸🆂
✪ ꜱᴛᴜᴅʏ ᴀɴʏᴡʜᴇʀᴇ, ᴀɴʏᴛɪᴍᴇ, ᴀꜰꜰᴏʀᴅᴀʙʟʏ ✪
𝐋𝐄𝐀𝐑𝐍 | 𝐈𝐍𝐍𝐎𝐕𝐀𝐓𝐄 | 𝐀𝐃𝐕𝐀𝐍𝐂𝐄
𝘌𝘐𝘜-𝘗𝘢𝘳𝘪𝘴 𝘰𝘧𝘧𝘦𝘳𝘴 𝘶𝘯𝘪𝘲𝘶𝘦 𝘱𝘳𝘰𝘨𝘳𝘢𝘮𝘴 𝘢𝘵 𝘢𝘯𝘺 𝘴𝘵𝘢𝘨𝘦 𝘰𝘧 𝘺𝘰𝘶𝘳 𝘤𝘢𝘳𝘦𝘦𝘳 𝘵𝘰 𝘢𝘥𝘷𝘢𝘯𝘤𝘦 & 𝘴𝘰𝘢𝘳 🚀