European International University, Paris is immensely pleased and proud to announce that our Director General Dr. Edward Roy Krishnan has been appointed as the Vice-president and member of the board of directors of The Institute of Economic and Financial Studies (IEFS), Vietnam.
About IEFS
The Institute of Economic and Financial Studies (IEFS) is a research institution located in Vietnam. The main objective of IEFS is to provide comprehensive economic and financial research services to various stakeholders, including policymakers, business leaders, academics, and the general public.
IEFS is also involved in promoting and developing international trades and investment projects among countries, as well as providing consulting solutions for educational businesses and investments. The institute offers consulting services for studying abroad, immigration and citizenship, and labor export. Additionally, IEFS provides training programs in international credit, medical practice, vocational skills, collaborative business learning programs, dual awards for masters and doctoral degrees with international degrees for all Vietnamese universities.
Prof. Dr. Nguyen Duy Gia, a former Minister of the State Bank of Vietnam, served as the Director of IEFS from its founding until 2021. Under his leadership, the institute made significant contributions to the development of economic and financial research in Vietnam.
About Vietnam
Vietnam: The land of opportunities. It is remarkable to note how far the country has progressed over recent years. Moving away from a centrally planned system into a market-based economy, Vietnam is now considered one of the most dynamic emerging markets. Vietnam has been enjoying an incredibly strong economic development. Its GDP growth in the last two decades has been among the fastest globally. According to the latest available data the number of bank branches in Vietnam has been growing steadily in recent years, reflecting the expansion of the country's banking sector and the increasing demand for banking services among the population. The banking sector in Vietnam employs over 236,000 people. This figure includes staff working in both bank branches and head offices. It's worth
noting that this number has likely increased since then, given the ongoing growth of the banking sector in Vietnam.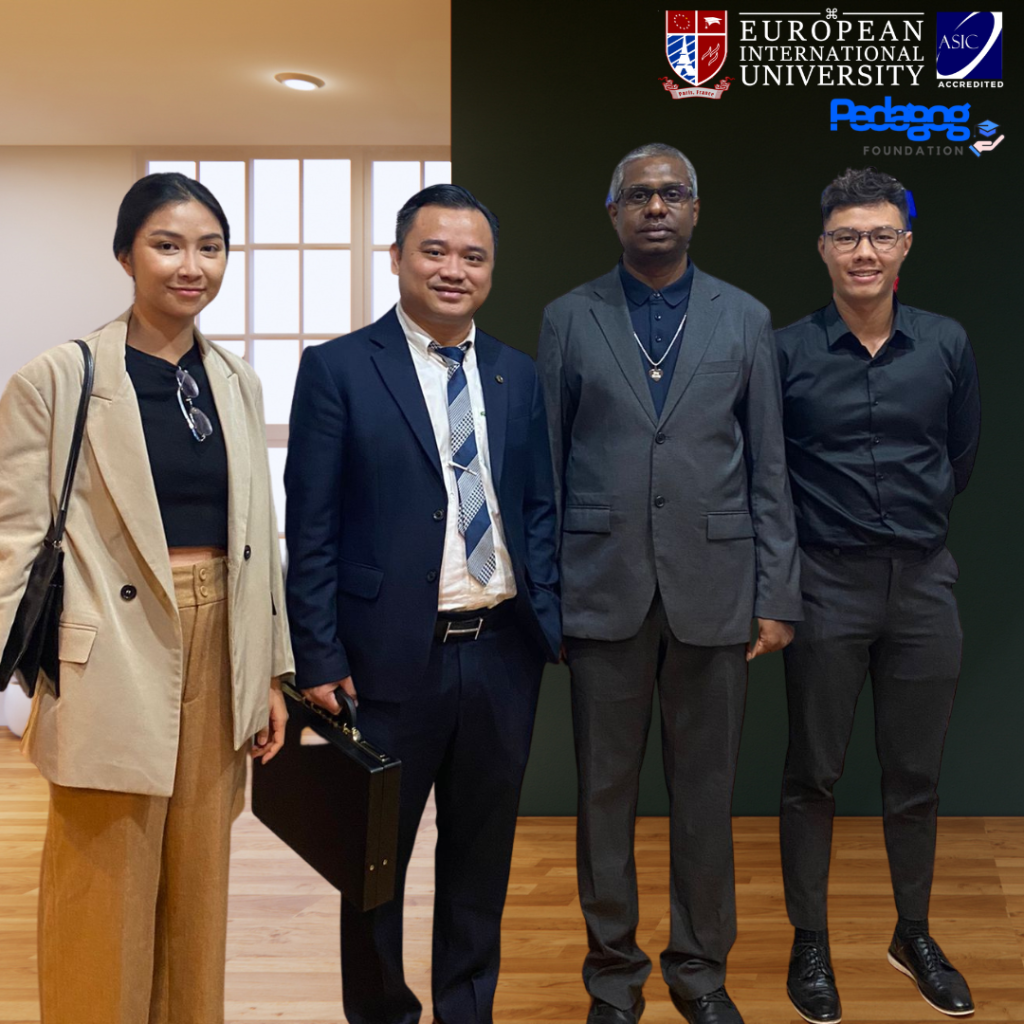 Collaboration between EIU-PARIS & IEFS
The exciting announcement of Dr. Roy serving as the Vice-President of IEFS was presented by Prof. Dr. Ho Quoc Nam, Chairman of Board of Directors and President of IEFS, in an exclusive joint board of directors meeting held in Bangkok on 23rd February, 2023. This is another celebratory moment for EIU-Paris as we leverage on a very high profile prominent individual Prof. Dr. Ho Quoc Nam, backing to promote our brand courses and presence in Vietnam. With the official government institute IEFS in Vietnam, EIU-Paris will now have a colossal launch of all of its initiatives and large-scale projects across the country.
"This collaboration will help the students achieve their dream of higher education from renowned International University, all while remaining in Vietnam" shared Dr. Ho Quoc Nam. Additionally, professional skilled based courses and innovative curriculum provided by the renowned faculty of EIU-Paris and that too at most affordable prices shall now be offered by IEFS-Vietnam under the leadership of Prof. Dr. Ho Quoc Nam.
European International University, Paris believes in crafting an atmosphere of creativity, curiosity, and competency for eager and ambitious talents through the support of experienced industry leaders such as Prof. Dr. Ho Quoc Nam and advanced world class centres of excellence like IEFS, resulting in employable and enlightened graduates thereby securing their future and the country's at large.
About PEDAGOG
In yet another joint meeting held in Bangkok, Dr. J Anand ; Technical Director-EIU-Paris/Pedagog addressed the board of directors of EIU-Paris and IEFS, showcasing PEDAGOG: The world's first Blockchain powered, AI integrated, online learning and tutoring platform and how it has revolutionised the world of online education by resolving the problems of online education and reaching masses at the same time.
At present, Pedagog has experienced a huge growth in a short span of time with increasing number of users on its platform as it offers a unique LMS (Learning Management System) with more than 900 skill-based courses and degree programmes, more than 45 instructors, many
notable universities and institutions selling their content globally. Additionally, the platform is comparatively priced to reach the remotest part of the world.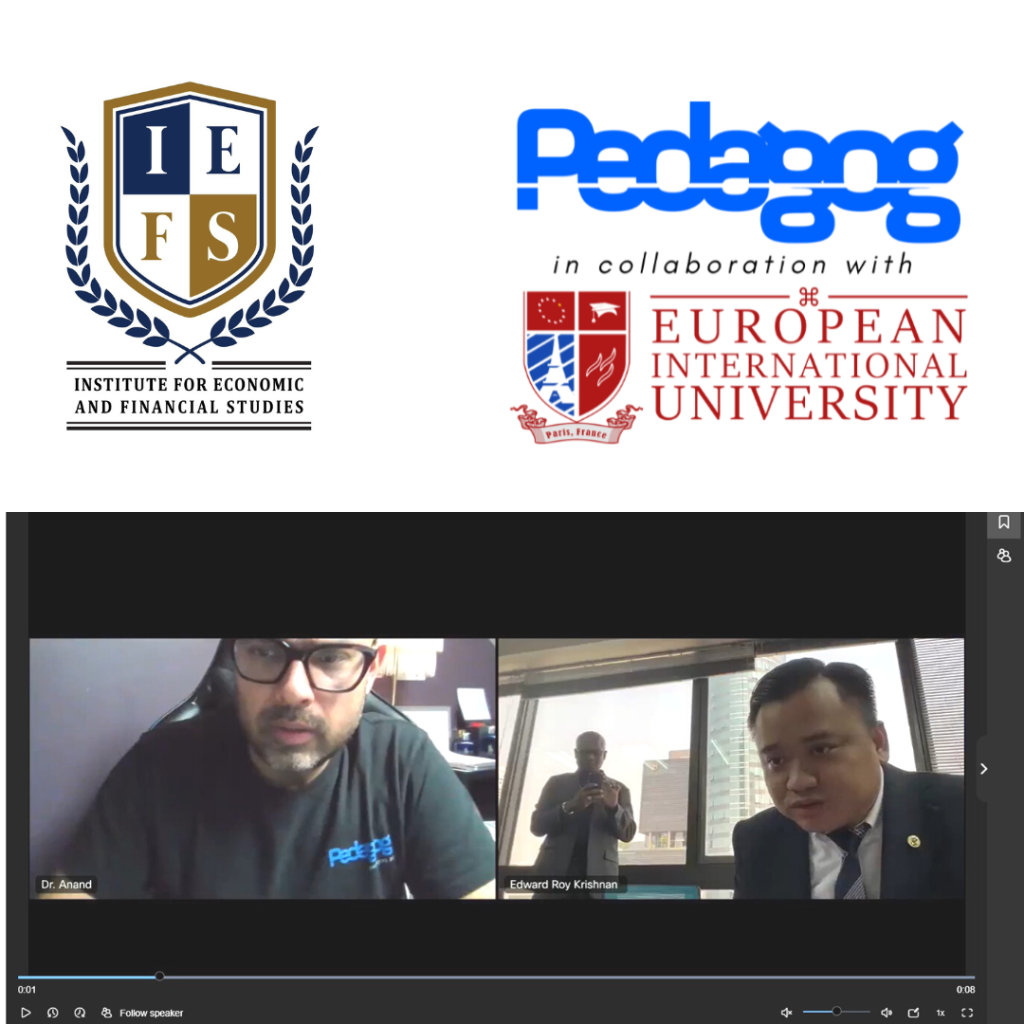 Collaboration between PEDAGOG & IEFS
The collaboration between Pedagog and IEFS is intended to further the academic objectives of both. It will not only give Vietnamese students the chance to broaden their learning curve but will also promote employability and a rise in the number of skilled workers through Pedagog. Additionally, Pedagog will provide more economic opportunities while empowering them concurrently, leading to holistic growth.
Vietnamese students make up the largest segment of the students choosing to attend international universities for their higher education, bearing in mind their futuristic professional profiles. This goal can be now be easily accomplished with the partnership between Pedagog and IEFS. Pedagog will bring students and their matching universities/skilled based courses together – to provide the perfect fit, staying in their own homeland, with the comfort of their own place, at their own pace and that too at the most affordable and pocket friendly prices.
Thus, Pedagog provides accessibility and affordability, without compromising on the quality of education, and hence supporting the Vietnamese student population through IEFS; converting their dreams to reality.
Other initiatives-Tokenised Education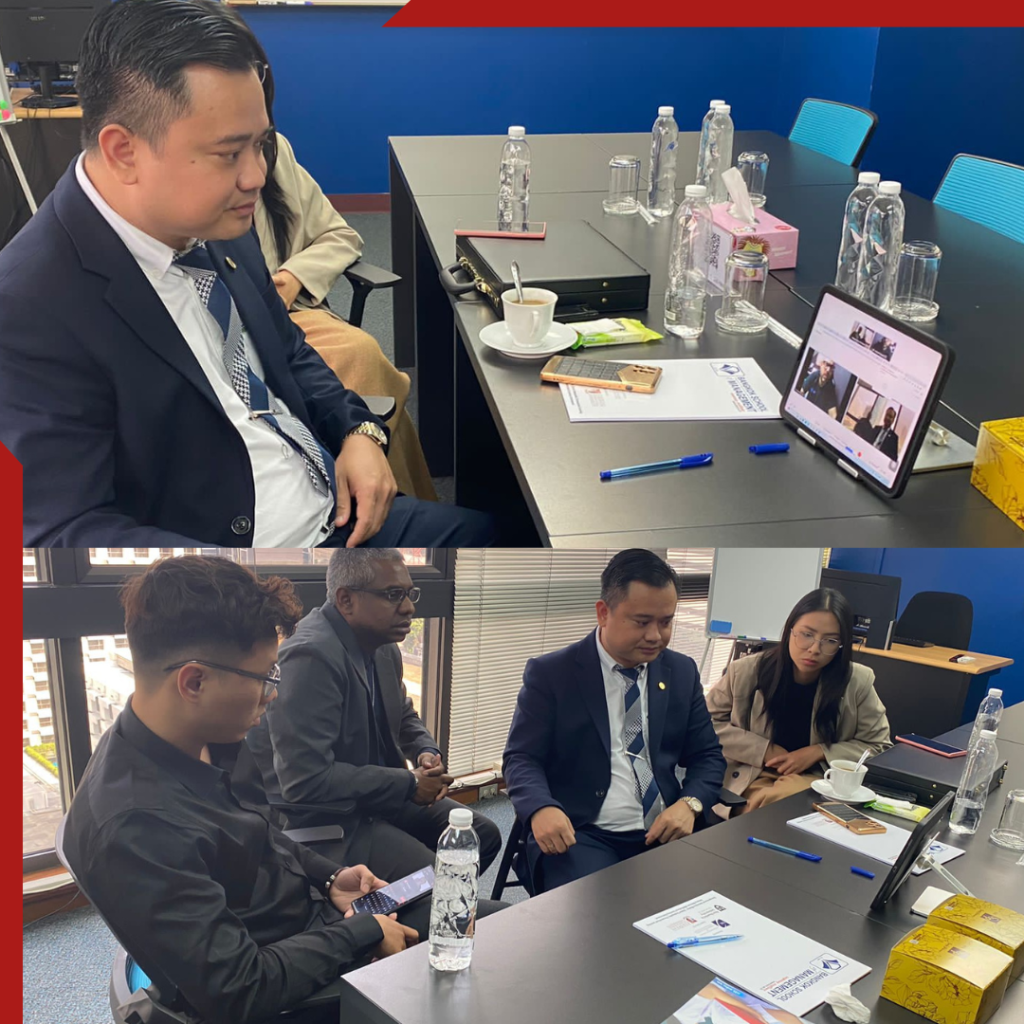 Submitted on 04 April 2023 | Contact: [email protected] for any queries