26 years of diverse experience across leading organizations operating in South-East Asia & Middle East region. A celebrated
author on subjects like Leadership, Diversity and Inclusion, Change Management and more, an
Entrepreneur with interests in businesses from publishing to Destination Management Company and a Board Member of Charter for Compassion Pakistan and fellow member of International Centre for Compassionate Organizations in University of Louisville
– Meet a renowned Facilitator a Consultant and a leadership Trainer Dr Farhad Karamally with almost 3 decades of international experience in training and consulting, Farhad Karamally is an Organization Development (OD) consultant, Leadership facilitator, published author, a habitual entrepreneur – in short 'a catalyst for change'. He specializes in unleashing human genius through leadership, creativity, team culture & change management initiatives that assist in architecting excellence in organizational cultures.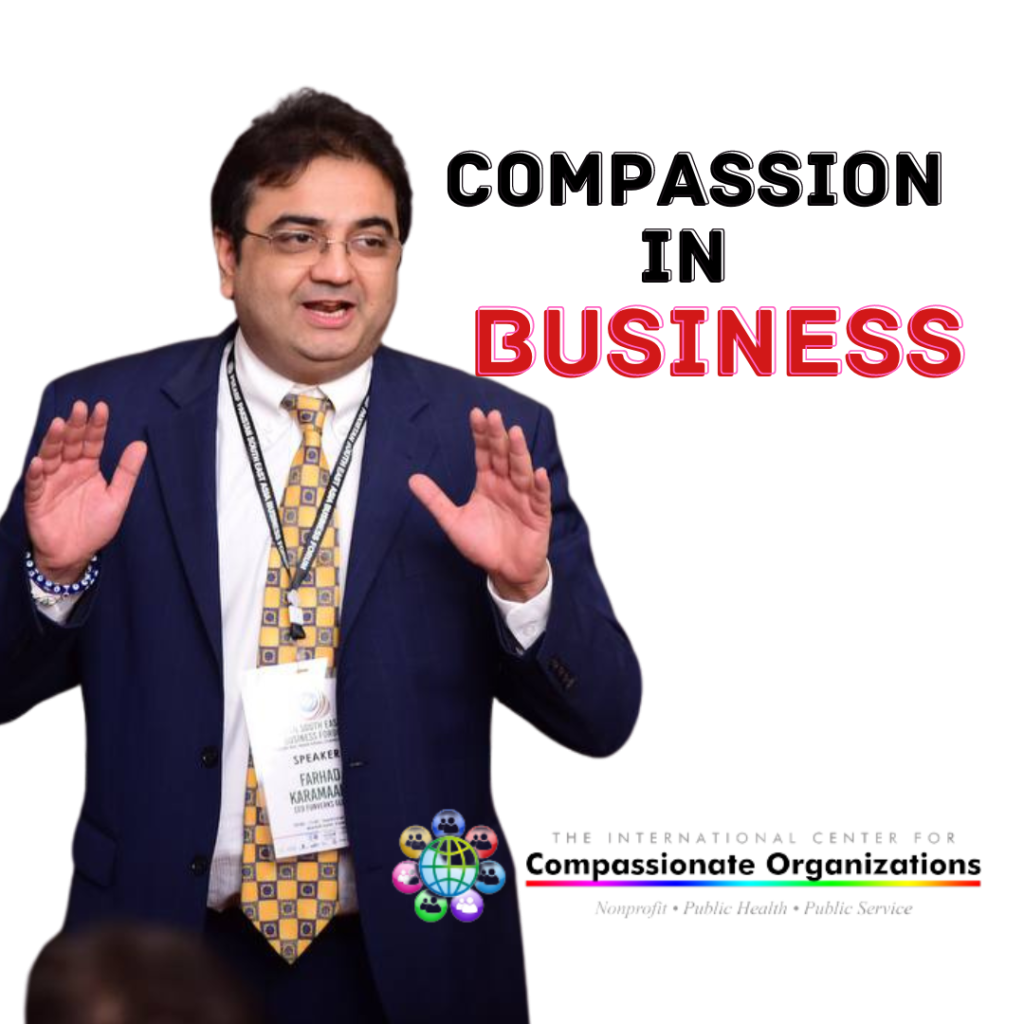 By education he is a Chartered Institute of Management Accountant (UK) finalist and also holds Certificate and Advanced Certificate in Marketing from Chartered Institute of Marketing (UK). In addition to this Farhad keeps upgrading himself by attending certificate courses like Whole Brain Thinking – HBDI, Neuro Linguistic Programming. He has also been coached by Global Leadership Gurus like John King (Author Tribal Leadership). In 2021, he got license to carry out DISC profiling as a DiSC certified trainer by Wiley.
In 2021 he was Awarded Professional Doctoral Certificate by European International University – Paris.
In his capacity as a Director of Charter for Compassion (CFC) Pakistan, he continues to contribute his expertise for long-term projects that are geared to impact future generations & culture today. He has developed a tool that measures compassion in organizations and is leading the Compassion in Organizations space. As a recognition of his work, Farhad is recognized as a Fellow of the International Centre for Compassionate Organizations located at the University of Louisville.
As an entrepreneur, Farhad is Founder & CEO Funverks Global, Funverks Media, President Funverks Foundation, Director FK Squared, The Bottom Line Holidays (Sri Lanka)& Co-Founder Pakistan South East Asia Business Forum (PSEABF) which aims to promote opportunities for startups helping them take business-up. He served as a Board Member of the South East Asian Leadership Academy (SEALA) during 2017-2020.
Currently he is on the board of and serving in the International Advisory Committee of Global Encounters based in Portugal.
Farhad has recently become a Member of FPCCI Central Standing Committee On Diplomatic Affairs -Year 2022
Farhad has developed a metrics that measures the level of compassion in organizations. Based on this he has carried out research to identify opportunity areas in organizations across industries. He has also carried out research in Sri Lanka titled: Injecting Compassion with Medicine.
In recognition of his effort, he has been awarded Fellow Member of International Centre for Compassionate Organizations based in University of Louisville.
Dr Karamally recently took out time out of his extremely busy schedule to have a dialogue with Dr Jatin Anand of EIU Paris expressing his gratitude towards the University and denoting eloquently how the Professional Doctoral award from EIU has encouraged and levelled the playing field for him in his esteemed occupation as a professional consultant.
Dr Anand in return said to Karamally that Leadership is about one life influencing another and he is a true example!
Contact: [email protected] for inquiries
 Tina Yang is a senior writer at EIU-PARIS. Email Tina at tina@admin