Earning a master's degree in mental health and psychology can be a great way to advance your career, gain more knowledge and expertise, and increase your earning potential. With so many Programmes offered by universities and colleges related to Psychology, it can be difficult to decide which one is right for you. In this blog post, we will discuss the advantages of pursuing a master's degree in mental health and psychology and what type of career opportunities it can open up for you. We will also provide helpful tips to help you make an informed decision and choose the best program for you.
Are you looking to further your education in the field of mental health and psychology? A Master's degree in mental health and psychology is a great way to expand your career opportunities in this area. In this blog post, we will be exploring the various aspects of pursuing a Master's degree in mental health and psychology, such as the different areas of study, potential job opportunities, and other helpful information
We've told why you should study psychology but what about careers in psychology? Where can studying psychology take you and what jobs can you do? 
Despite an increase in scientific productivity and material success, statistics show that the rate of mental disturbances in terms of suicide, Alcoholism, Drugs, Marital Breakdown and the like are increasing at an alarming rate. It would seem that as the material comforts of life have increased, mental health is deteriorating. Mental health is achieved if a man develops into full maturity according to the characteristics and laws of human nature. Mental illness is resultant from the failure of such development.
The demand for professional counseling is on the rise. Alongside, the practice of professional counseling in the 21st century is faced with challenge and opportunity on many fronts. The counselor, whose working environment may range from clinic to school to private practice, will face a wide variety of counseling concerns and a vast client population.
One of our student and alumni Dr.Francis Moreira da Silveira- a Psychiatrist Doctor who recently completed MS in Mental Health Psychology from European International University-Paris is a member of Brazilian Association of Psychiatry, Brazilian Association of Neuropsychiatry and American Psychiatric Association. Master in Neurosciences UniLogos, He is also a member of the Observatory Int. of Neurosciences and Des. Hmm. (UniLogos). He gained his Training in psychiatry from Unievangélica Brasília.
Dr Francis shed great insights for future students who are looking to pursue career in similar profession as himself. He said ''I decided to pursue a Master's degree in Mental Health and Psychology from #eiuparis because I wanted to gain the knowledge and skills necessary to help people on a deeper level. I wanted to understand the science of the human mind and be able to effectively counsel and provide therapeutic interventions. I have always been passionate about helping others, and I knew that a Master's degree in this field would provide me with the necessary education and training to become a successful professional counselor or psychologist.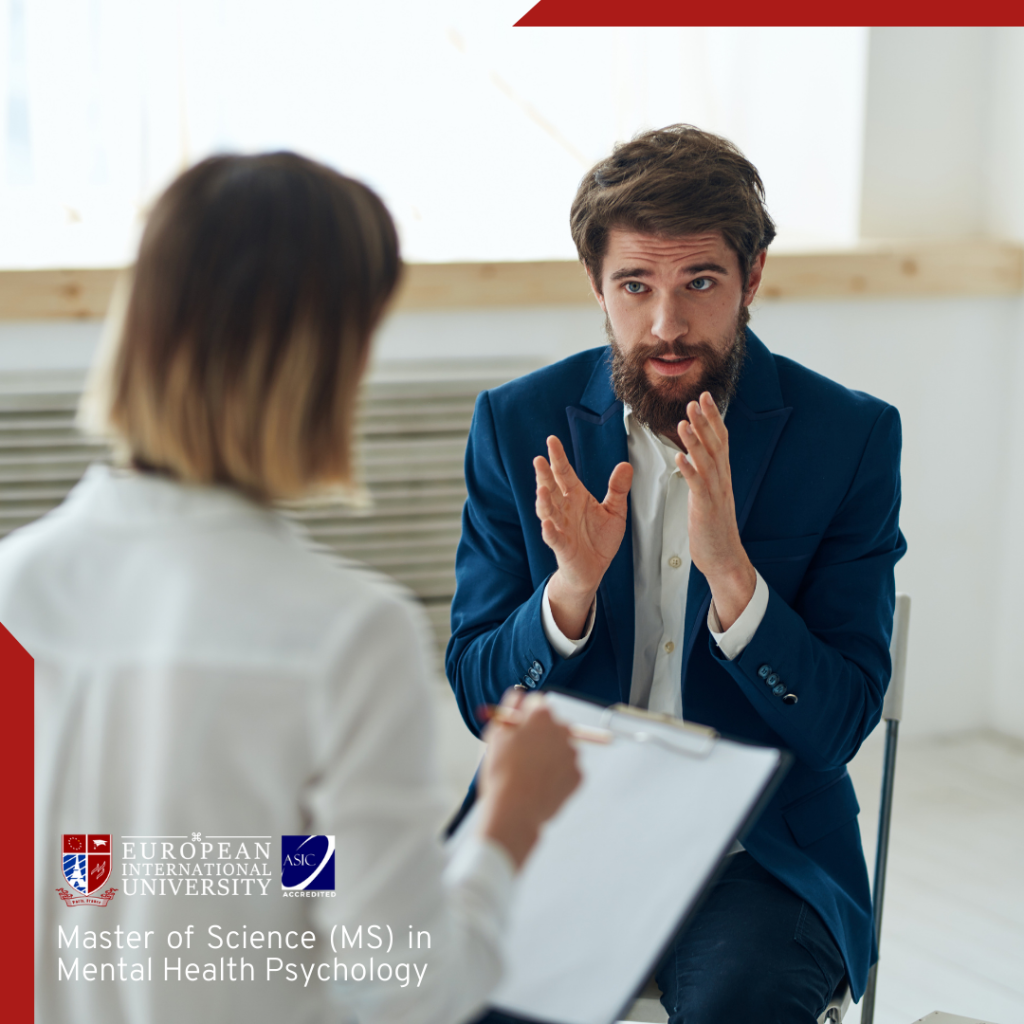 The program that I chose was focused on developing my skills in psychological assessment and counseling, as well as providing me with an opportunity to learn about different mental health conditions and how to best treat them. I also appreciated that the curriculum emphasized evidence-based practices, which enabled me to utilize scientifically-proven strategies when counseling individuals with mental health issues. Furthermore, the program had excellent faculty members who were knowledgeable and experienced in their respective fields, which allowed me to gain a great deal of insight into the profession. Overall, I chose this program because I knew it would provide me with the necessary skills and knowledge needed to become a successful mental health professional.
My master's degree in mental health and psychology has provided me with invaluable insight into the field of psychology and counseling. Through my coursework, I have gained a comprehensive understanding of the theories, concepts, and techniques that are essential for helping others. This European MS program has also taught me the importance of empathy, effective communication skills, and patience when working with clients. In addition to the theoretical knowledge I gained, I also had the opportunity to put my skills into practice through field experiences and internships. This has allowed me to further develop my knowledge and gain an even deeper appreciation for the complexities of human behavior and the therapeutic process. All in all, my program has provided me with a strong foundation to pursue a successful career in psychology.
If you are considering a career in the field of mental health and psychology, then a master's degree is a great way to expand your knowledge and gain additional skills. With a master's degree in mental health and psychology, you will be able to work as a professional in this field and make a real difference in people's lives.
Submitted by Dr. J Anand of EIU-Paris [email protected]
Master of Science (MS) in Mental Health Psychology