By pursuing higher education, individuals can increase their knowledge and abilities for a bright career leading to continuous intellectual growth. They also have a deeper understanding of the world and how to change it positively. There is no doubt that higher education is quite necessary for a more prosperous and effective society. What's more, it must be dynamic, considering all the technological advances that come to us every day.
The need for better high education administrators
The need for better higher education raises the need for excellent administrators and professors who help increase its quality and adapt it to these times. Dr. Tran Minh Tung is a successful professional in developing a career in the management and leadership of educational systems. He has over 17 years of work experience and over 11 years in teaching and sharing at both over 40 enterprises and over 22 Higher Educational Institutions in Vietnam. His research interests are in Social Entrepreneurship, Digital Marketing, Marketing in Higher Education, Innovation Teaching Methodology, Data Driven Marketing, Information Systems, Standards Based Curriculum, and Experience Learning and Gamification.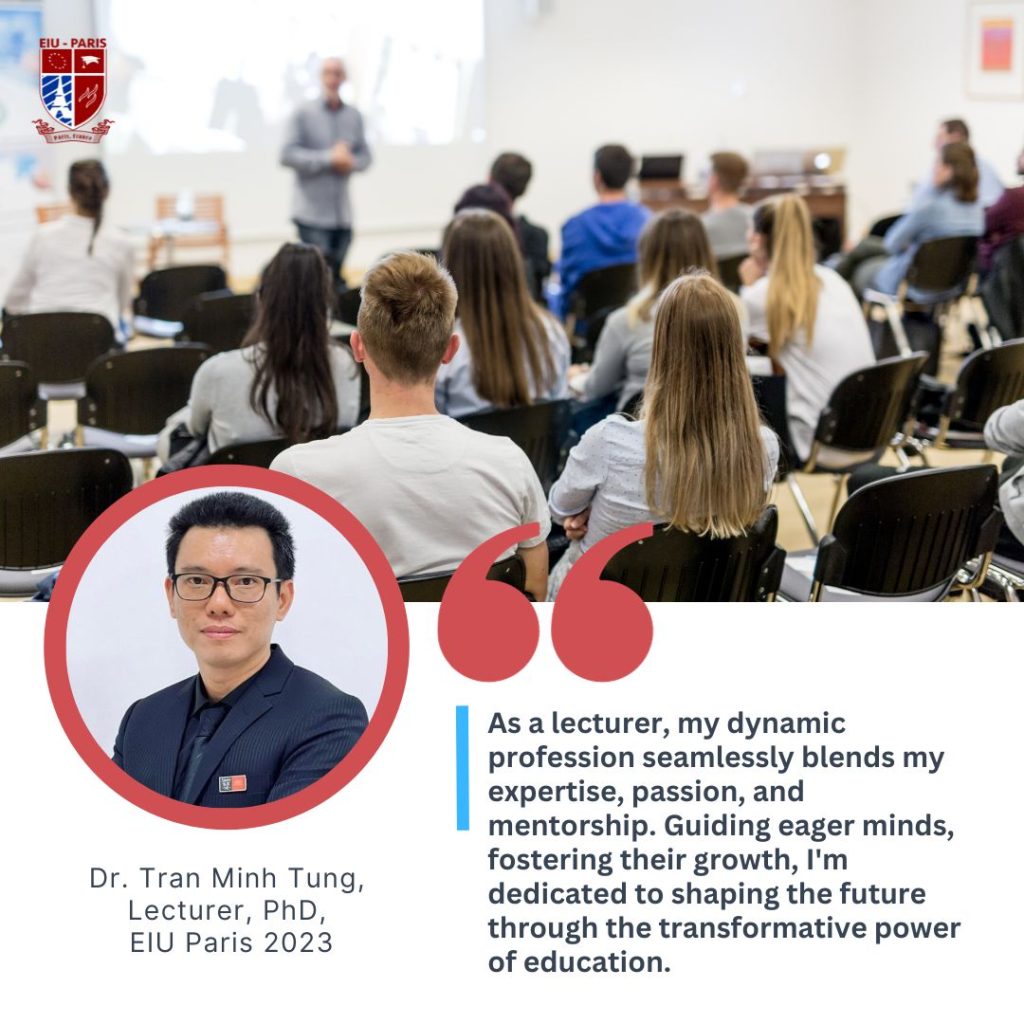 Although his passion was education, he had the opportunity to explore different jobs that shaped his career in marketing and business. Dr. Tran Minh Tung earned his Bachelor of Arts in Teaching English as a Foreign Language from An Giang University (Vietnam) in 2004. Since then he has worked in various roles in different organizations moving towards working as a Lecturer.
"Currently, Dr. Tran Minh Tung is Director of Swinburne Danang cum Business and Media Lecturer at Swinburne Vietnam. He is also a Reviewer of Journal of COGENT BUSINESS & MANAGEMENT (Publisher: TAYLOR & FRANCIS); Reviewer at Ilomata International Journal of Management; Editorial Team of Journal of Migration Letters. In his leadership for this last position, he is responsible for overseeing the academic programs of the institution. He also works with faculty members to develop and implement curriculum, manage student assessment strategies, and ensure that students are meeting all relevant standards and benchmarks."
Building an education cornerstone
His academic achievements are very impressive as well. Dr. Tran Minh Tung earned a Master of Science (MSc) in Business Information Systems from Heilbronn University, Germany and a Doctor of Business Administration (DBA) degree in Marketing Management from University of Technology and Management (UITM) in Rzeszow, Poland. Moreover, he has achieved the status of Certified Professor and Certified Educational Manager by International Association for Quality Assurance in Higher Education (QAHE), and Certified Trainer by HEC Montréal University, Canada. He has gained several recognitions for his accomplishments in education, such as the International Luminary Award in Teaching 2022 and Labtech Innovation Awards for Individual and for Best Faculty 2023. He has also attended many international conferences as Keynote Speaker and has published many scientific articles in Scopus Journals.
In 2023, he completed and obtained a Professional Doctorate in Educational Administration & Leadership (PD) and a Doctor of Philosophy (PhD) degree in Media and Communication from the European International University, Paris, which can assist him in his personal development plan and professional career in his current role in leading and administrating international higher education as well as teaching Media and Business.
Regarding his doctoral journey at EIU-Paris, Dr. Tran Minh Tung commented: "With EIU-Paris, I have had complete freedom and complete academic rigor to embark on a doctoral adventure. My experience here has been instrumental in vitalizing my career as an educator and leader."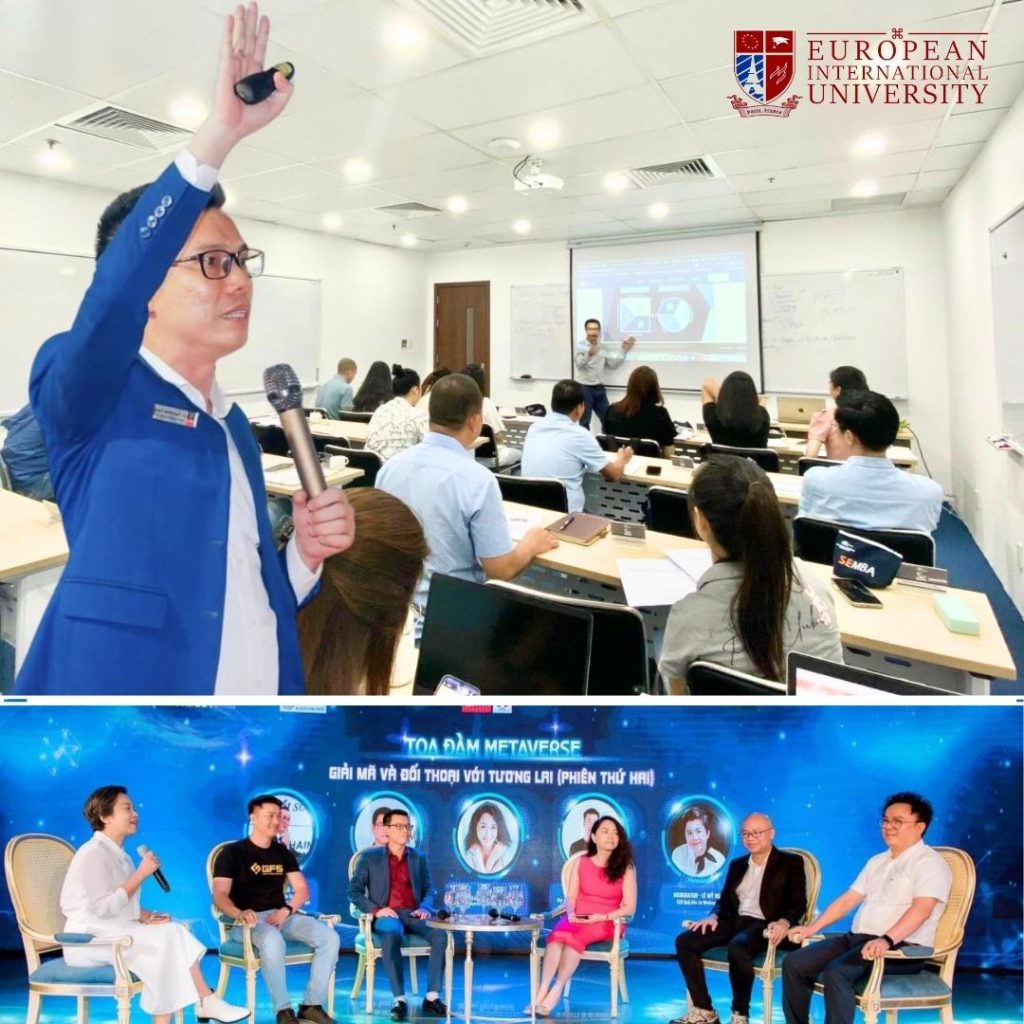 Doctorates at EIU-Paris: A journey towards success
For most students, obtaining a doctorate would mean to move to another city or country for several years and give a break to a rising career. At EIU-Paris, it is possible to pursue a great education without interrupting your path for success.
We offer a Professional Doctorate (PD), which is a career-centred qualification, designed to recognize and honor outstanding individuals who have made notable contributions in a specific area of expertise to their communities, both nationally and internationally. Eligible candidates for EIU PD are experienced, renowned and carefully selected professionals. Applicants for this program go through a process called VAE ("Validation of Acquired Experience"), a French process for which is necessary to submit a portfolio of evidence for assessment by a committee of experts.
We also offer a Doctor of Philosophy degree (PhD, "philosophiae doctor"), which is the most common degree at the highest academic level, awarded following a course of study and research. The students have to work towards a deep investigation that will represent a contribution to an academic area of knowledge. There are only limited places for PhD and the seats usually gets filled at the beginning of the year.
Depending on the aspirations, goals, and trajectory of the student in question, he or she can choose a doctoral program from our prestigious institution to further their outstanding career. Don't give up on the idea of being brilliant and making your path to success shine. Whether you are an entrepreneur, academic, leader or simply an aspirant to any of the above, you can take the next step by studying at EIU-Paris.
Submitted by Alessandro Odoardi | [email protected]