Meet Danish Batool Zaidi, an esteemed alumna of European International University-Paris who holds a Master of Business Administration (M.B.A) in Innovation Management & Design Thinking. Danish Batool has a passion for utilizing her MBA in Innovation Management to bring sustainable change in the society. She is a renowned figure in the social development sector of Pakistan, with vast experience working with various national and international organisations since 2011.

She is actively looking for opportunities to help organizations and individuals create meaningful solutions that can have lasting, positive impacts on the world around them. She is knowledgeable in areas such as sustainability, organizational development, strategic planning, and social innovation. Her goal is to help organizations realize the importance of creating a sustainable future and how that goal can be achieved. Danish also has experience in project management and is eager to help organizations or individuals develop and implement strategies to come up with innovative solutions to manage their business more professionally.
Her areas of expertise include Organizational Capacity Development, Public Health, Local Governance, Sexual Reproductive Health Rights, Sustainable Development Goals, Gender Justice, Children/Adolescents, and Youth Leadership.
I chose to pursue an MBA because I wanted to develop deeper understanding of the business world and further my career. I have always been interested in business and leadership and wanted to gain the skills and knowledge to help me become a successful business leader. Additionally, I wanted to gain access to a vast network of industry professionals and alumni, which would help me to open doors to new opportunities. Ultimately, I believe the MBA will give me the skills and knowledge to be successful in the business world said Danish
Ms Batool's dedication to youth empowerment is evident from her collaboration with the Indus Health Network and provincial governments. She developed a comprehensive manual for adolescents and teachers of government secondary schools titled "Adolescent Health and Leadership Course for Kiran Sitara Students and Teachers." This manual, which covered topics such as Leadership, Communication Skills, Health and Nutrition, Child Protection, and Social Action Project Planning, was approved by the Education Departments of Sindh and KPK.
Her expertise in community development is further exemplified by her efforts to implement an Effective Community Development approach for engaging communities for sustainable change. She also served as the Global Call for Action against Poverty Youth Coordinator while coordinating with 53 PARC (People's Awareness and Rights Committees) Networks in 15 districts of Southern Punjab.
Ms Batool's work extends beyond the development sector, as she has developed Behaviour Change Models and focused on using media as a medium for change. Her efforts to spread awareness on social issues extend to radio campaigns on Early and Child Marriages, Family Planning, Water and Sanitation, Violence Against Women, and Youth Friendly Health Services. She has also appeared in several TV programmes, raising voices on citizens' rights, active citizenship, women's rights, and more.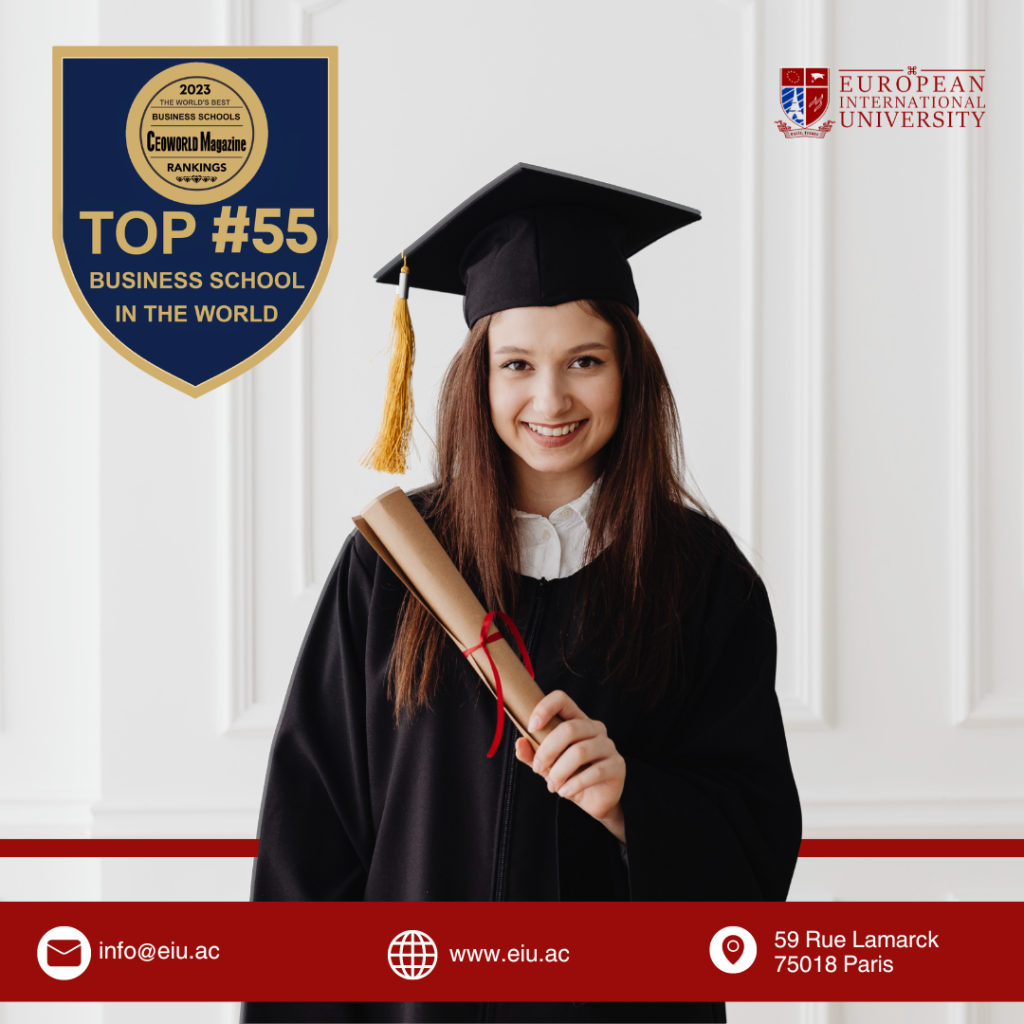 Ms Batool's expertise in report writing has been recognised by organisations such as Community World Service Asia, which conducted training on the essentials of report writing. Her dedication to improving her skills and knowledge in social development is a testament to her commitment to creating positive change.
In addition to her work in social development, she is an active user of social media platforms such as Facebook, where she shares her thoughts and insights on various issues. Her engagement with social media demonstrates her willingness to use all available resources to raise awareness and promote social change.
People looking to start up as an entrepreneur with their own businesses would be highly benefitting from courses and curriculum offered by EIU-Paris. I can now also use my degree and knowledge to become a consultant and provide guidance and advice to existing businesses.

Danish Batool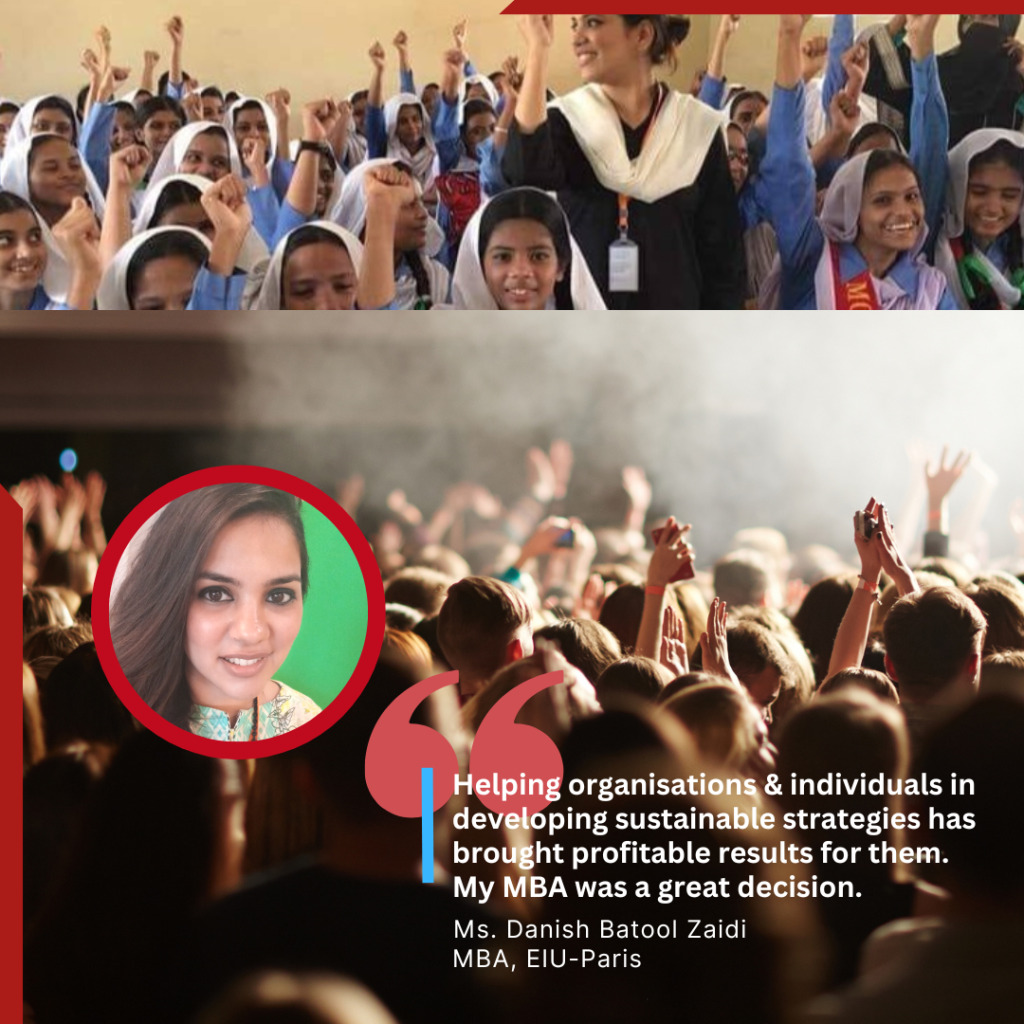 Additionally I am also working on developing my networks and connections to help bring foreign investors and businesses to Pakistan, which can help with job creation and economic growth. Lastly, I like to volunteer my time and expertise to help local non-profits and initiatives that are working to improve the quality of life in Pakistan and my MBA has helped me increase my self esteem, confidence and sense of entrepreneurship said Ms Batool during a recent interview with Prof. Dr. Edward Roy Krishnan of EIU-Paris
Submitted by Ms. Rishika on 04.05.2023 [email protected]