Distinguished Faculty | Professor Dr. Premkumar BBA (Mel), MBA (UUM), PhD (USM) – 𝙎𝙝𝙤𝙧𝙩 𝙗𝙞𝙤
Dr. Premkumar Rajagopal is an accomplished professional with extensive experience in Supply Chain Management (SCM). He holds a BBA from RMIT, Melbourne, an MBA from UUM, Malaysia, a PhD in Supply Chain Management from USM, Malaysia, and a Master Class BSC from Harvard University Business School. Currently, he is a Chair for Supply Chain Management at Malaysia University of Science and Technology (MUST) and also the President of the International Supply Chain Education Alliance (ISCEA Malaysia).
Dr. Premkumar has a rich industrial experience and has worked in various leadership roles. He started his career as a Manufacturing System Analyst at Seagate Technology and later joined Intel Technology as a Logistics Manager. At Intel, he progressed to become the Regional Supply Chain Planning Manager. In 2007, he transitioned to academia and has since then contributed significantly to the field of SCM.
Dr. Premkumar is a renowned researcher and has published over fifty research papers in international journals, conference proceedings, and book chapters. He is also a visiting Professor at KEDGE Business School in France since 2009. He is the founder of Asia Logistics and Supply Chain Council and is a leading researcher in Industry 4.0. He is highly sought after as a speaker and frequently invited to speak on Industry 4.0 trends and SCM issues at international conferences in various countries across the world.
As an academician and consultant, Dr. Premkumar has extensive experience in conducting workshops, training, and consultancy programs in SCM. He has significantly contributed to SCM effectiveness in the respective industry.
Dr. Premkumar's expertise in SCM, along with his industry experience and research contributions, make him a highly respected professional in his field.
Research Contributions of Dr Premkumar can be referenced from Google Scholar: https://scholar.google.com/citations?user=XGkEck4AAAAJ&hl=en
Dr Premkumar has amazing research talent. One can see his research achievements in Google Scholar and other publications on his various topics & is one of the most humble and student friendly professors at EIU-Paris

Prof Dr Edward Roy Krishnan
Study on Site in EIU-Paris Thailand Campus
We are proud to launch our first-ever MBA and DOCTORATE RESIDENCEY, and announce the availability of on-site classes for all MBA and Doctorate students enrolled at EIU. This is an opportunity to study under expert faculty, and network with fellow EIU MBA and Doctorate students from all over the world.
We encourage all MBA and Doctorate students to take advantage of this unique opportunity to gain invaluable international exposure and expand their knowledge through a culturally immersive experience. The programme is scheduled to take place on the different dates during the EIU-Paris Academic year, and we look forward to your participation. Please contact EIU-Paris WhatsApp to enroll.

Dr J Anand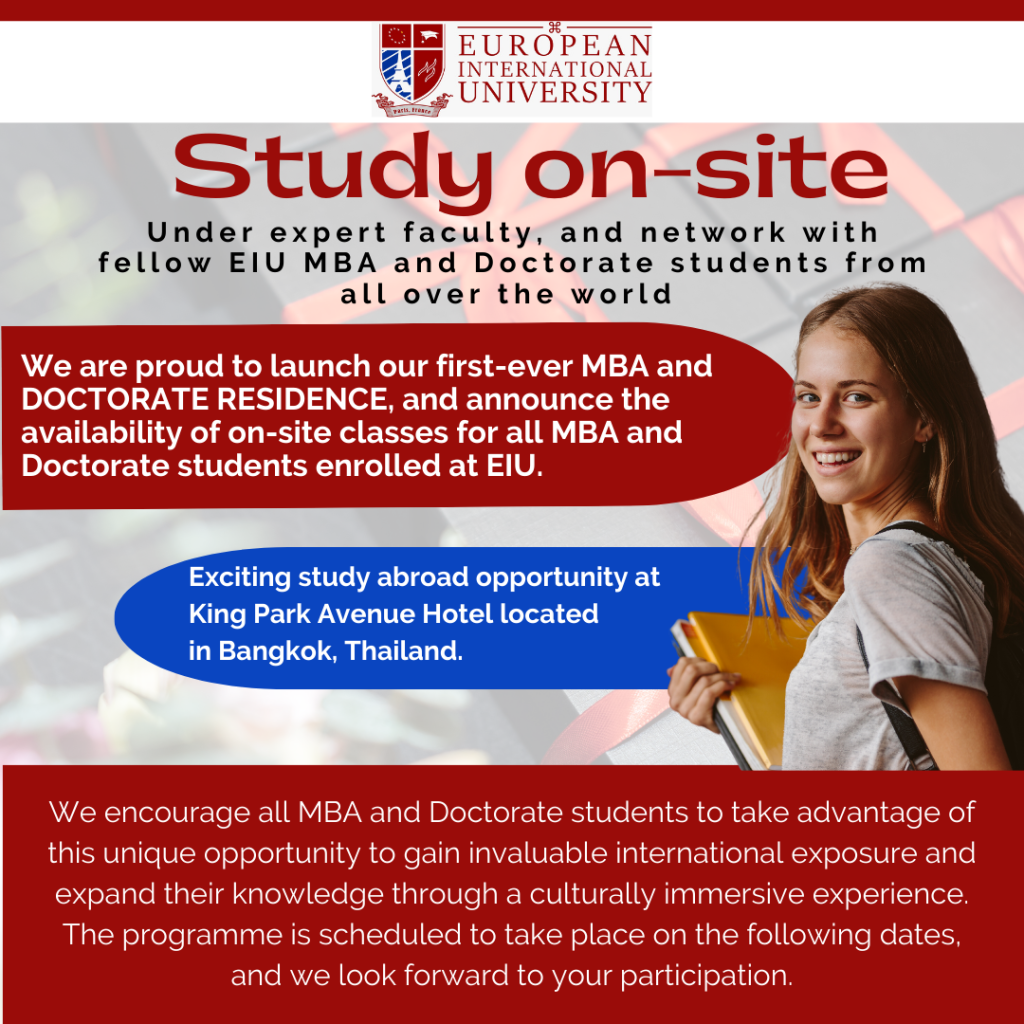 Dr Premkumar will be the leading faculty from the University along with others for our MBA & Doctorate Residency Programme managed along with our partner Times Global Education in Bangkok.
Residency MBA & Doctorate classes are designed to give students a comprehensive understanding of modern business practices and strategies. Students can expect to learn about accounting, economics, finance, organizational behavior, marketing, and strategy. Many courses in the program are focused on developing skills such as problem solving, critical thinking, decision-making, strategy formulation, and communication. Students should also expect to work with case studies and develop analytical skills as part of the curriculum.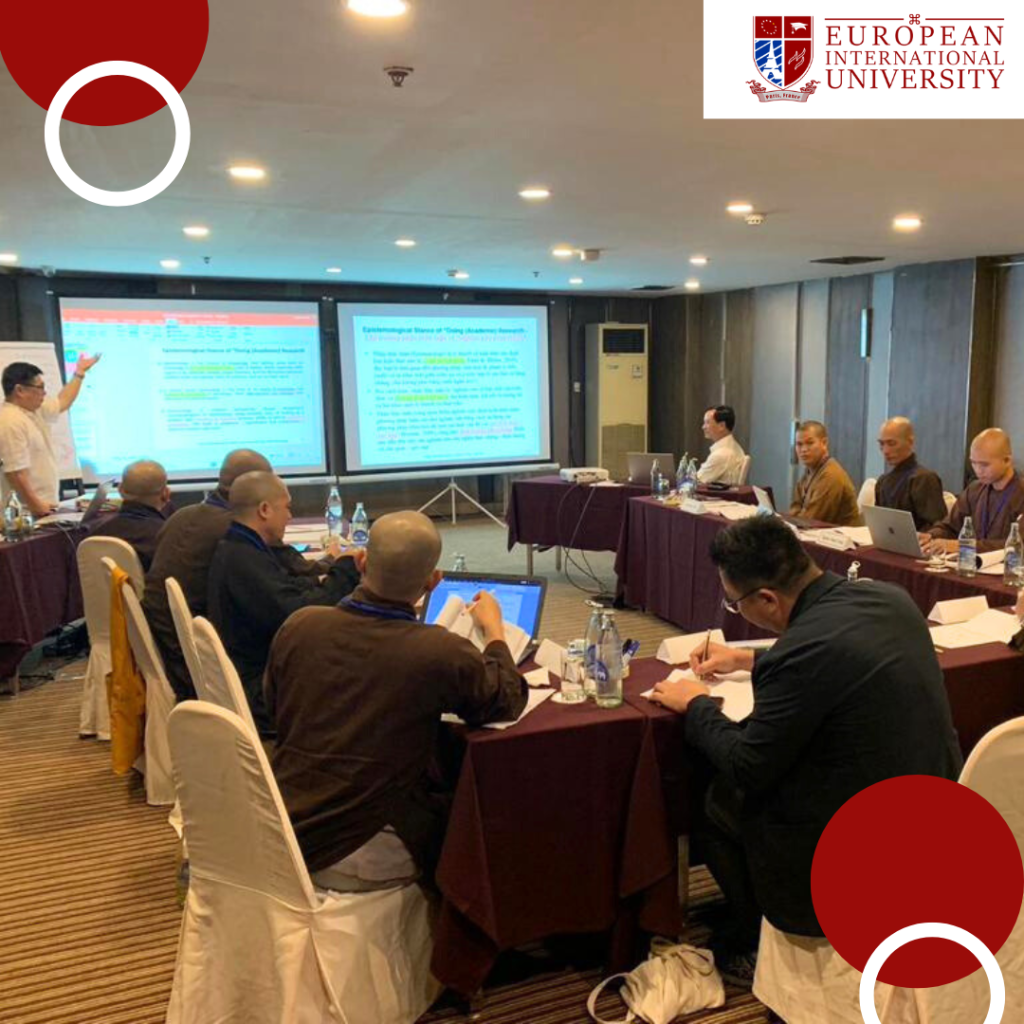 Submitted by Ms Rishika Bagaria [email protected]
To Enroll: Contact EIU-Paris WhatsApp