Ever thought a 3 year bachelor degree was attainable in 8 months? Well, at EIU-Paris it is. So let's hear all about it from our renowned student, Numra Noor, who is currently pursuing the B.B.A (bachelors in business administration) top-up degree in travel tourism and with us.
First let's delve into a little about her and why this degree is the perfect boost to her excelling career. She is a Karachi based owner of an interior designing business Zeen Interiors. She is also a certified RIDQC (Residential Interior Design Qualifying Certification) designer and a member of the Designer Society of America (DSA).Apart from designing, she is also an author. Her debut book "Shehr Kinaray " was published in 2020 by Daastan Publishing. It was a travelog based on Baku, the historical city of Azerbaijan. The book was well received by both readers and critics and was nominated for the most prestigious 10th UBL literary awards. Spectacular, isn't it? She is only further adding to these achievements by now pursuing the diverse B.B.A in travel and tourism which opens up multiple career pathways.
As she specified "I believe that this course will help me attain the contemporary knowledge and skills about the tourism industry and would be helpful in boosting my career." the B.B.A in travel and tourism allows a specialized degree that opens doors to global career opportunities through travel management and tourism marketing. What's even better? She's completing it in only 8 months which is efficient and perfect for people like her who already have an established career. It's a certified and globally recognized degree that gives you a competitive advantage.
The degree offers a well-rounded array of modules from strategic travel management to tourism marketing which allows one to learn everything about management in the tourism and travel industry. Moreover, modules like sustainable tourism give insights into an environmentally friendly perspective which is highly valued across the globe today. With dedication for only 10-12 hours per week this degree remains one of the most flexible degrees at EIU and is ideal for people like Numra that wish to expand their expertise while still handling a career like interior designing.
The cherry on the cake is definitely the capstone project this course offers which truly allows valuable hands-on experience, boosting an applicative mind-set that can be applied to real-life situations by most of our students. It also allows a global and local focus which really propels holistic thinking. Those who have earned a recognized diploma in business/management field can join the B.B.A (Top-up) programme and receive a full bachelor degree in one year.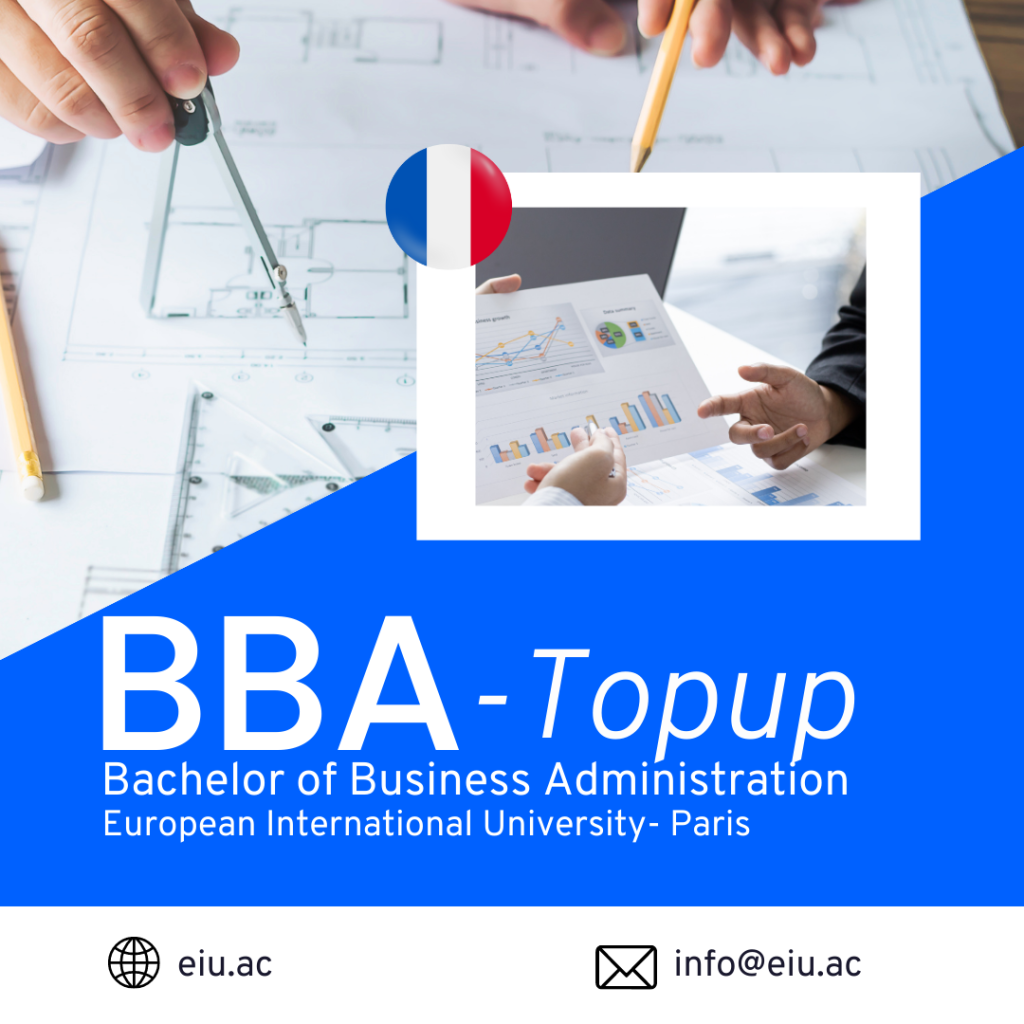 So all-in-all this 8 month degree, although only lasts a mere few months, is packed with exciting, knowledgeable, bone-fide and dynamic insights into business administration along with a specialization of your choice and Numra Noor is a stark example of one of our students who is all set to excel with this degree in her pocket.
Submitted by student intern Rea Shah [email protected]
Join EIU-Paris on Socials