Being an athlete is hard. Studying at the same time is even harder. The commitment to be a competitive and talented athlete means spending a huge part of each day training to be the best. It is uphill to find time to study. For that reason, most people with athletic and sports skills reach a point in life where they decide between two seemingly opposite realities: graduating from college or pursuing a career in the discipline they love. Very few challenge fate with the audacity to seek both purposes. And if we see the female field, such a path was impossible in the previous century.
European International University – Paris is a leader in the empowerment of high-level athletes, regardless of the individual's gender. We believe in the need to help talented people both in academia and in sports, and that is why we as a team provide a full research journey with ambitious doctoral degrees. They are carried out with the most advanced distance assessment tools and techniques for our students to continue to succeed in their fields.
In that sense, we are delighted to announce that Ms. Sindhuja, one of our PhD scholars, won four gold medals at the 2022 National Sports Meet in Indore, India. She earned them in the swimming and athletics disciplines. The National Sports Meet, a very prestigious world-class competition, is put on by the 'Sanyukta Bhartiya Khel Foundation' (SBKF), which is supervised by the provisions of the Ministry of Corporate Affairs under the Union Government of India. We couldn't be prouder of her outstanding achievements.
But to put it in perspective, Ms. Sindhuja's ambitions do not stop there. Her dream is to win an Olympic Medal. Moreover, her academic accomplishments are quite remarkable as she holds a BA in Sociology, a Master's in Social Work (MSW) and two Postgraduate Diplomas in Human Resources Management and Public Relations in Distance Education. She also has continuing education studies in diet planning, advanced fitness, nutrition, and yoga training. When it was clear to Ms. Sindhuja that the next step was to pursue a PhD, she thought it could be impossible with her commitment to sports. But then she got to know about EIU-Paris and the LIPS Research Centre, in which Dr. Lal was able to confirm that she was able to do her research and sports simultaneously without any disturbance.
With the absence of pressure it is hard to do great things.
Our institution has granted Ms. Sindhuja a scholarship given all her sports accomplishments in these years, and her impressive part-time work as a swimming coach and nutritionist to support her professional activities. She is working towards a Doctor of Philosophy (Ph.D.) degree, with a specialisation in Sociology, which goes along with her previous academic path.
With the aforementioned, it might seem that this fellow has great advantages to meet all the objectives. But the truth is, this woman's life has been full of challenges. Sindhuja.R.P comes from Chennai, Tamilnadu. She started her career in athletics at the age of 10 and her first event was 400 metres in zonal level competition (for which she got a gold medal and went for the district meet). During her school years, she would go to events like 200m, 400m, 400 hurdles, 100 hurdles, long jump, triple jump. She would train in her school with her Athletics coach every morning and evening. This led her to practice in five State Level competitions in different events.
During two years of her undergraduate college tenure, she dedicated time to coaching juniors and side by side she was practising for her competitions. After she was advised by a sports teacher to join the Top Sports Academy in Chennai, she moved to that Top Academy to improve my techniques in my event (even though there was financial hardship and struggles with family).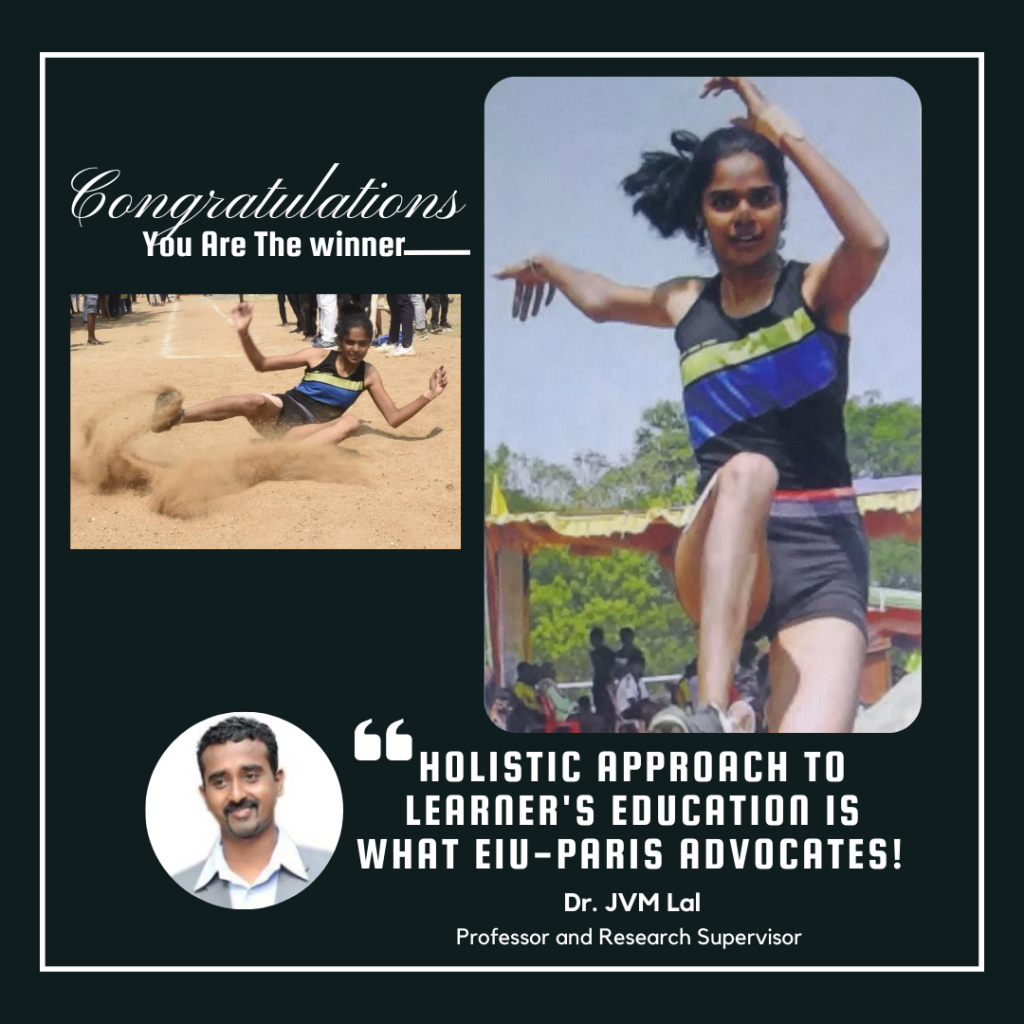 There, Ms. Sindhuja got to improve her skills with another coach, who is a South Asian Games Gold medallist in long jump. Two months went by and she got a serious injury in her right leg. Though it looked like a minor pain, she continued her practice and got selected for the CM trophy State Meet of 2020. Due to prolonged pain, she was advised to take the MRI Scan and finally found a front muscle torn and Ms. Sindhuja was unable to walk.
The medical recommendation was to take bed rest for a few more months. Then the pandemic started in Chennai, so there was no treatment for her injury. After eight months, she came back to sports with slow jogging with the help of physiotherapy. Everything was going well until Ms. Sindhuja learnt that it was necessary to go through surgery. None of her relatives agreed with that and they told her simply to put an end to this sports career. The answer was very sound: "I told them back that I never wanted to be a person who leaves sports saying some excuses, I wanted to fight back."
With such a turning point in her life, it is remarkable that Ms. Sindhuja has been a sportsperson for more than ten years. She looked for new sports where the leg injury would not be a major concern: Swimming and Pistol Shooting. From 2020 to 2022, she suffered many injuries and struggles but with these issues she earned her first Bronze Medal in the State Meet in Long Jump and even got selected for All India Inter-university Meet in 2022 held at Bhuvaneshwar, Odissa.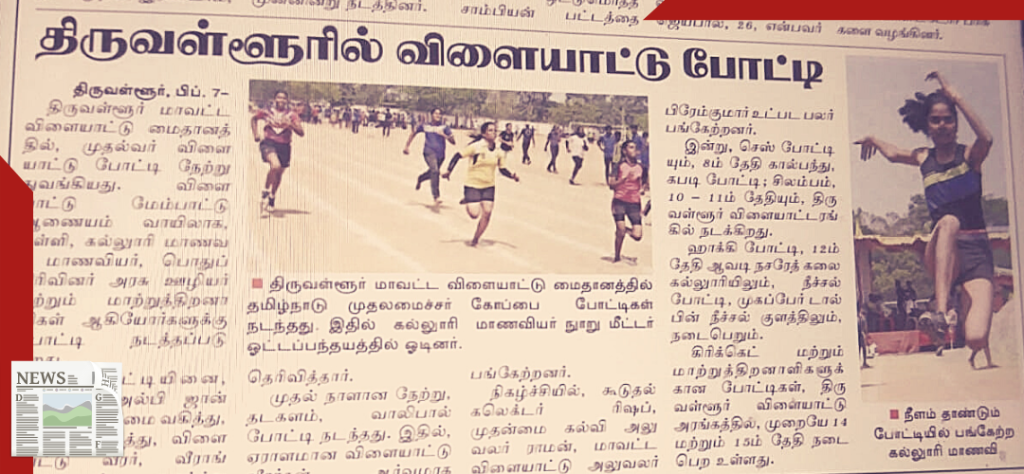 In September 2022, Ms. Sindhuja went to Open Nationals by SBKF in Indore and got four Gold Medals in swimming and athletics which gave her more confidence after four years of continuous injuries. Then, she was able to buy new pistol for shooting practice from her dad's retirement. On February 5, 2023 this champion won a Gold Medal in the Long Jump in CM trophy meet. We all hope that this success will continue until she gets her Olympic Medal (and much more).
"EIU-Paris and the LIPS Research Centre have helped me to fight back as I continue my sports career and begin a PhD in Sociology. I'm never to be defeated, of that I'm sure".
We dont want to tell our dreams. We want to show them

Cristiano Ronaldo
Submitted by Student Intern, Alessandro Odoardi For thoughts and queries email [email protected]