Speech title: Personal Brand: work in progress…
CONGRATULATIONS CLASS OF 2022, DUBAI, 17 December 2022
Congratulations to all 25 Professional Doctorate (PD) + 2 Doctor of Business Administration (DBA) + 1 Master of Business Administration (MBA) graduates receiving their respective awards today (17 Dec 2022) at the V Hotel by Hilton Dubai Al Habtoor City.
You have come a long way to get to where you are today. On behalf of EIU-Paris, I would like to commend you on your focused determination to pursue excellence, despite the challenges and difficulties faced in life.
Those with a PD or DBA may officially use the prefix "Dr" in front of their names. But do recognize and realize that being Dr. So and so, means that you are committing to continue being, 1) a subject matter expert, 2) a leader who inspires others to pursue excellence in their fields of specialization, and 3) a coach or mentor who guides others in their pursuit for professional growth.
It is our hope at EIU-Paris that you would live up to these expectations the university has for you.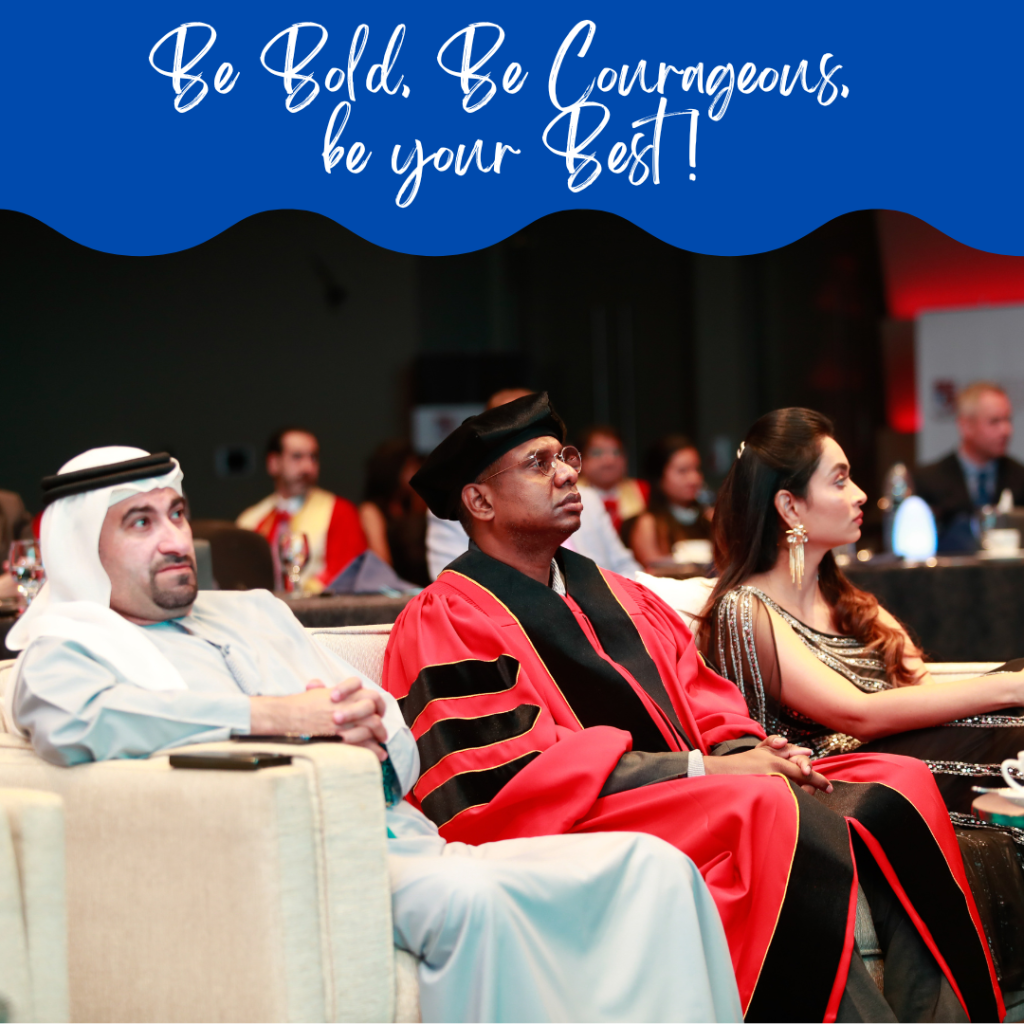 Secondly, your EIU-Paris certification adds to your existing PERSONAL BRAND.
A BRAND is defined as "an expectation of an experience." Despite being premium in price, people prefer Starbucks coffee over others because the Brand is associated with a certain type of atmosphere, human relations, customer service, and overall treatment one gets when at the cafe.
Deriving from the concept of Branding in general, PERSONAL BRAND is "how others feel about you."
It is about what others typically call you, how others look at you, or who people say you are.
For example, at our Operations HQ in Bangkok, Thailand, we have a team member who everyone sees as the "office mother." We used to have an Australian marketing director everyone saw as the "office entertainer."
But going a bit deeper into Personal Branding, it is said that your BRAND tells people about
1. What you stand for
2. What you believe in
3. How you can offer (lasting) value to others
Personal Brand is NOT about what you are – i.e., (the degree you hold, the job you do, the money you earn, the house you live in, the car you drive, etc.) but it is about WHO YOU ARE as an individual.
Graduating members, don't JUST post a picture of yourself in graduation regalia, holding your hard-earned award, on Facebook and LinkedIn. That's good, but not sufficient. Do include information about your PERSONAL BRAND – what you stand for? What you believe in? And how you can offer (lasting) value to others?
When others see you and feel you in the context of these 3 Personal Branding dimensions, you become an inspirational blessing to them.
Once again, I wish to congratulate members of the graduating class of 2022, Dubai.
God bless.
Speech written and presented by Prof. Dr. Edward Roy Krishnan of #eiuparis [email protected]