European International University-Paris is delighted to share the inspiring journey of one of our Professional Doctorate graduates Dr. Aswat A Mujib, our Young Philanthropist and Youth Leader, who has achieved impressive feat by balancing his education, professional life, and philanthropy.
Being a banker and a business scholar Aswat A. Mujib is endowed with a wealth of experience in project management, arbitration and is a true example of being a successful entrepreneur at an early age. He has launched many CSR projects through national and international collaborations and gave pace to its growth momentum by dint of his vision, dedication and creativity. Prior to his various commitments in Bangladesh, Aswat had studied sustainability study from Harvard Business School and developed a trait of organisational leadership from Ambassadors school of global leadership in Los Angeles. He is currently serving an Executive Director in Nagad Ltd and is Chairman of the board of Tasia Securities DSE TREC 277.
Dr Mujib having previously served in key strategic positions in National Bank, Canadian University of Bangladesh, Shahjalal Equity Management and Padma Bank as well as other private organisations where his contributions were iconic to the strategic and governance aspects of a major part of the industry is now well- known and acknowledged to take strategic decisions for various organisations across Bangladesh.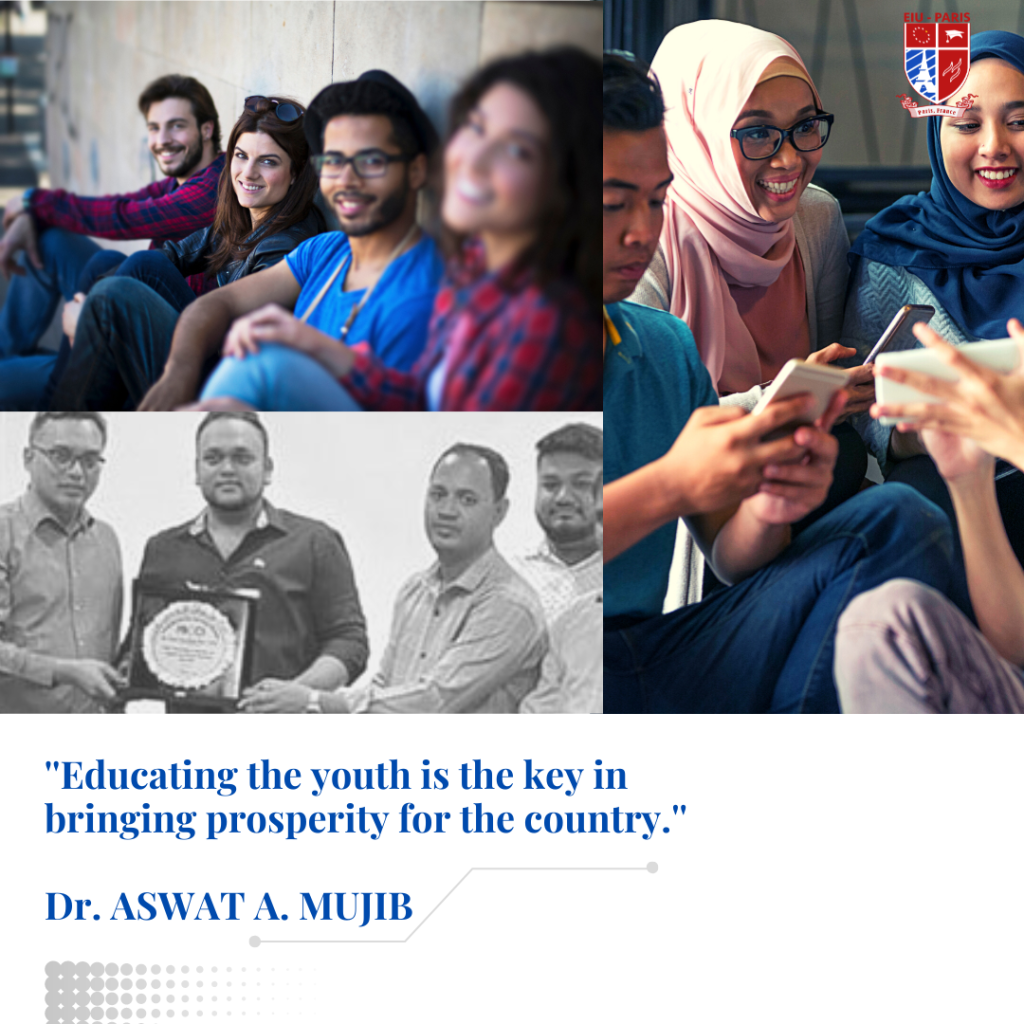 Dr. Mujib ardently believes "What is the use of living, if it be not to strive for noble causes". Henceforth, co-founded "Shonit", a platform for interaction which aims to bridge the gap between the people who need blood and who can donate blood. In his graduation ceremony Dr. Aswat shared how a group of individuals who believe in the power of youth and wanted to use this power to eradicate the gap between the demand and supply of blood donation successfully, founded a mission named 'SHONIT'. He also praised EIU-Paris for assisting his mission by awarding him a Professional Doctorate.
It is our real young leaders like Aswat who actually stand beside the people in weal and woe. EIU-Paris is extremely proud of your accomplishments. We sincerely wish you the best for all your future endeavours and hope that you will continue to contribute to worthy noble causes.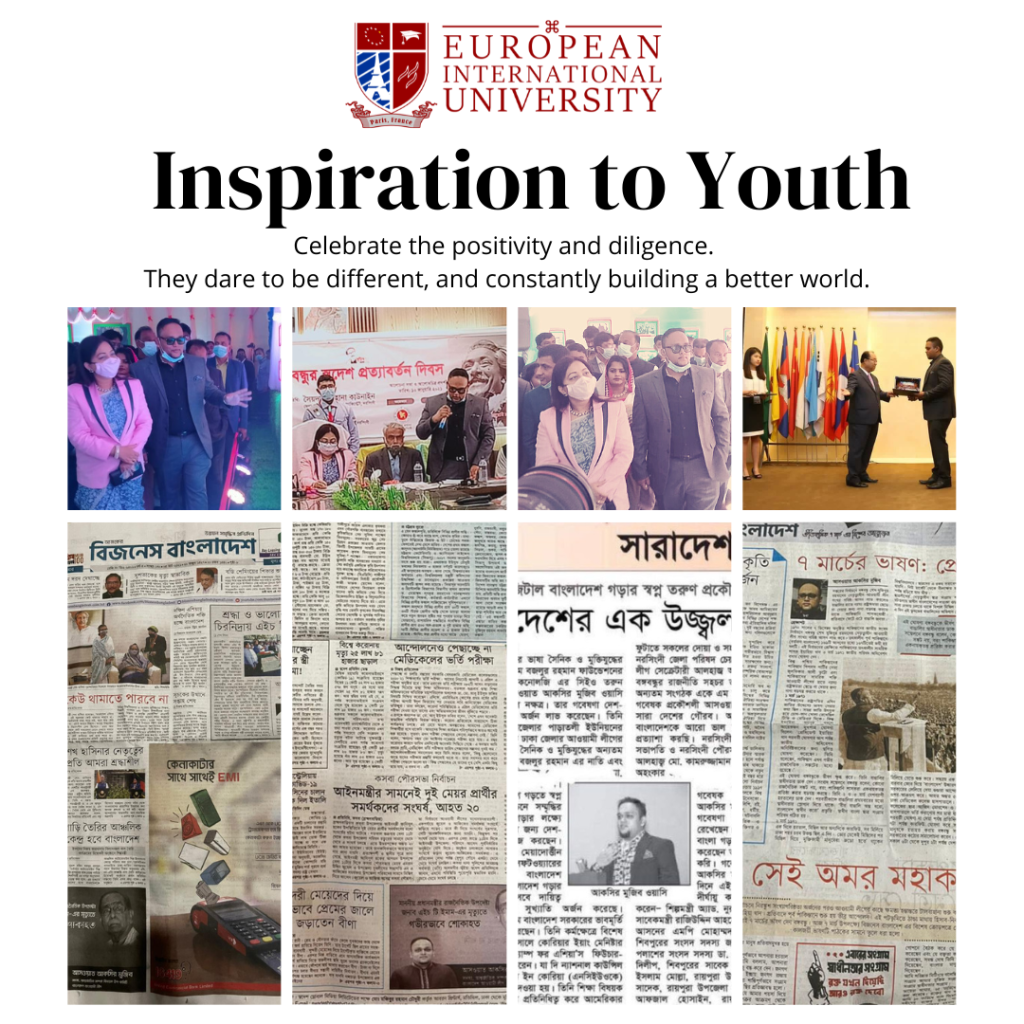 Recently during a dialogue with Professor Dr Edward Roy Krishnan Dr Mujib said "The highest level of professional excellence through Professional Doctorate from EIU-Paris has backed and supported him aid his mission to inspire the youth in Bangladesh to help them rise to the top and discover their potential and power"
Submitted by Dr Jatin Anand on Sep 25, 2022, [email protected]