Gaurav Verma MBA 2020 is part of a student cohort that includes professionalism. He tells what drew him in selecting European International University Paris for his MBA in 2019.
India is a melting point of cultures and backgrounds and I am a great representation of that. I grew up in a conservative academic household in India where education was highly valued. I owe my desire to achieve and learn to my parents.
After my graduation and working in India briefly as an Oracle DBA and Senior Back-end developer, I moved to the United Kingdom in the year 2003 to join Royal Bank of Scotland in functional and technical roles which was the first step to my international career. While working at RBS, I gained rich experience in the domain of software testing, QA and QM in the European banking industry. Further with my learning in my career I achieved various senior positions in the sphere of Information technology in the banking and finance industry in Europe.
Over the past 16 years I have worked for Investment Banks like UBS, Credit Suisse, Deutsche Bank along with other banks like HSBC, Barclays, Barclaycard, TSB, Lloyds Banking Group. Also worked for Tier1 consultancies like EDS, Capgemini, McKesson and KPMG along with public domains like HMRC and NHS. I've setup multiple on-shore, nearshore and off-shore teams in my various roles and have managed teams from 10 to 120 team members managing multiple Portfolios within large Programmes across various sites.
My positions in consulting and banking have primarily been within Software Testing, Project Management and Process Improvement Consultant. Currently working for a major French bank BNP Paribas since Dec 2018 when I planned to advance myself and gain learning in consulting for which I realised I would need a Masters professional degree in Strategy along with Information Technology systems. I already had a Bachelors Degree in IT from Open University of British Columbia, Canada along with a second Bachelors Degre in Accounting/Finance from Punjab University, India. I've also achieved various professional certifications to name a few Prince2(Project Management), ISEB (Software Testing), O.C.P(Oracle Certifications in Application Development and DBA).
To move onto shaping and refining myself further academically became my next goal as having over 16 years of experience in IT Test and Project Management, Analysis, Design and System Development of Business Applications (Finance/Banking, Government Sector, Utilities, Pharma) this was the right thing to do.
But then I literally struggled and faced challenges in finding the right university offering an MBA degree in what I was interested to learn until I came across the mix of a specialisation in Information technology and strategy from a university in Paris from EIU.
It is worth mentioning that ''The theory of searching for the right business school is just one part of the educational experience''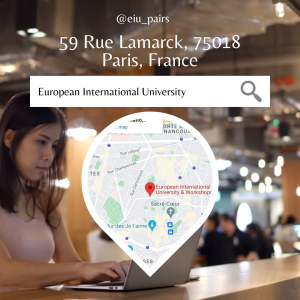 I researched would a French business school would be right for me. While doing my research, I found out how homogenous some of the cohorts were who came from similar backgrounds as me. And all looking for specialist degrees to enhance their careers and taking it to the next stage of life from eiu
I took the opportunity to apply and was overwhelmed by the ease of learning and completing my MBA while at work at my own ease at the same time fulfilling the university requirements.
I am very pleased with the ease of communication with the university staff and the overall course content I learned and now having completed my degree I feel my self-having self-actualised and feel convinced with my learnings and am sanguine that it will take me to senior leadership roles in IT consulting in the banking sector.
An MBA can be an expensive purchase but, but EIU ticks all the boxes from course content, price, guidance & ease of assessments. EIU showed me how the experience would help me thrive professionally and personally. I thought I would expand my horizons, but it's taken me further than I ever anticipated. My ambitions were rationally limited based on what I saw around me and they've been drastically expanded. You get to dream much bigger at EIU.
People join the army to turn themselves into highly-skilled operatives. My MBA objective was to turn myself into a high-output, high-functioning thinker.
It's been one year of sword-sharpening with some of the brightest minds around said Gaurav Verma MBA European International University, Paris